New on DVD – April 12, 2011 – Harry Potter and the Deathly Hallows: Part 1 and White Material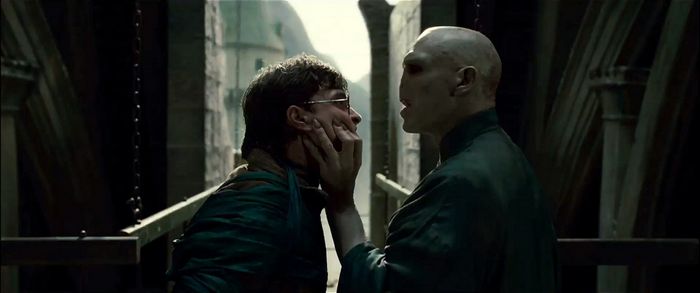 Wizards and warlocks and war: the latest adaptation of J.K. Rowling's kid-magic franchise, Harry Potter and the Deathly Hallows: Part 1, shows Harry and the gang facing existential threats (again), while in the harrowing Africa-set drama White Material a French plantation owner faces an entirely different kind of threat. These and other films, mostly of a weaker nature (Country Strong, for instance), are coming to DVD and Blu-ray this week.

Harry Potter and the Deathly Hallows: Part 1

Some mocked Warner Brothers when it was announced that they were splitting up their adaptation of the seventh and final Harry Potter book into two movies, but while it's clearly a brilliant revenue-generating idea, our writer notes, this strategy also leaves director David Yates "unchained and free to jam all manner of side stories and subplots into these two films." He found the film itself dramatic and tragic ("with characters killed off at a healthy clip throughout the film") and the action scenes deftly balanced "with the growing personal dramas of our trio of young heroes."
White Material

In master director Claire Denis's latest drama, Isabelle Huppert plays the French-born operator of a coffee plantation in an unnamed African country that appears to be undergoing a complete societal breakdown. Though her workers are fleeing and Europeans are being evacuated, she is determined to stay, convinced that her long history in the country will be enough to protect her. Our critic was highly impressed with the frightening, thought-provoking film, which "can be heartbreaking to watch, but it's worth it for the reflection on what happens when people insist on superiority that they don't deserve." Country Strong

Like Crazy Heart but terrible, with no Jeff Bridges in sight. Gwyneth Paltrow plays a
country-and-western star with addiction problems, while her exploitative
manager-husband (Tim McGraw) is checking out a young
up-and-comer (Leighton Meester) as a possible replacement. Our writer
found this by-the-numbers weeper to be "so fake and phony you'd swear it
was the wiglet-worked hair and plastic-surgeon-ed face of an actual
Grand Ole Opry star."
Heartless

But wait: there's worse to come. In Philip Ridley's allegorical fantasy-revenge reworking of Doctor Faustus,
a man born with a heart-shaped birthmark on his face is so torn up by
the death of his mother that he decides to take out his revenge on a
gang of reptilian demons who roam the city in hoodies. Yes, you read
that correctly. Ridley "carries the tone of a bully," our critic
writes, "gleefully dousing the film in extravagant and cruel violence in
the hopes of making self-righteous, holier-than-thou pandering seem
exciting and entertaining."
The Incredibles

Back in 2004, Pixar made another family-friendly fantasy film, only this time, instead of talking animals or monsters, the characters were actual
humans. Granted, they had superhero powers and wore nifty
spandex outfits (or at least did, before litigation forced their retirement), but The Incredibles' relatable drama took Pixar out of the realm of making great post-Disney cartoons and into that of simply making great films. Our writer said, "With its Peter Gunn-inspired soundtrack, unexpected plotting, dead-on voice acting, and unbelievable animation, I'm hard-pressed to name a single flaw of any importance in The Incredibles." In true Disney repackaging fashion, it's now available in a deluxe four-disc special edition, including Blu-ray and digital versions. Enjoy!
Read More