Uncategorized
Flashback Five – Clint Eastwood's Best Movies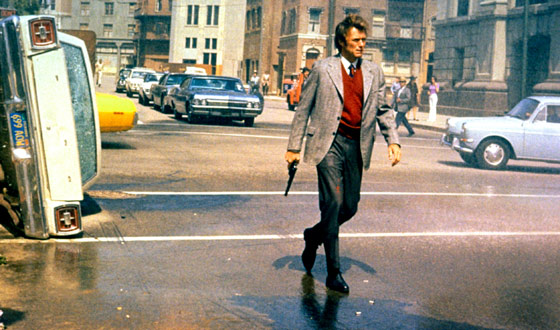 These days, Clint Eastwood's work as a director has caused some people to forget the days when he was America's resident cigar-chomping, one-liner-spitting squinty-eyed badass. Yes, he may have won Best Director (twice), but his acting résumé is, if anything, more impressive. If he'd never sat in the director's chair, Eastwood would still be a legend. So here are his best movies in the role that first made Eastwood famous: actor.
1. Unforgiven (1992)
Like that wine everyone is always talking about, Eastwood gets better with age. In Unforgiven, he gives his most intense, nuanced performance. The movie takes full advantage of the actor's own bullet-riddled history as a Wild West anti-hero, and by taking the genre's outlaw themes seriously Eastwood delivers his greatest screen performance and a devastating portrait of where bloodshed leads.
2. For a Few Dollars More (1965)
Most sequels suck. Not For a Few Dollars More, which outguns the original. What makes the movie so great? You need reasons? Here are six (one for every round in Eastwood's revolver): El Indio, one of the most twisted villains ever; Eastwood's pairing with Lee Van Cleef; the breathless saloon shoot-out that opens the picture; Ennio Morricone's score; Klaus Kinski's twitchy outlaw; and the final showdown, oddly (but deliciously) set to a tinkling music box.
3. Dirty Harry (1971)
Even Glenn Beck has fewer problems with San Francisco than Harry Callahan. Eastwood creates a staple action character who has often been imitated but never duplicated, grinding his teeth while ripping through red tape. Dirty Harry delves deep into the Bay Area underworld with the aid of a .44 Magnum that can "blow a man's head clean off." He hates rules and Miranda rights, but he loves punks who overestimate their luck.
4. The Good, the Bad and the Ugly (1966)
This flick is an opera with guns, instead of singing. Sergio Leone and Eastwood take the conventional frontier shoot-'em-up and reinvent it, douse it with gasoline, and drive it off a cliff. Juggling the U.S. Civil War, a hunt for buried treasure, and one of the longest and most incredible showdowns in movie history, The Good, the Bad and the Ugly is a pyrotechnic mash up of every Western made. It's (almost) the only Western you need to see.
5. In the Line of Fire (1993)
The older Eastwood was relaunched as a star in this film, which is anything but geriatric. In fact, his age adds to the drama: Eastwood is a graying Secret Service agent trying to stop a presidential assassin. The killer in question, played with reptilian zeal by John Malkovich, spars brilliantly with Eastwood, to the point where their tête-à-têtes nearly trump the action-packed finale.
Honorable Mentions
1. Escape From Alcatraz (1979): This no-nonsense prison-break flick was filmed on location in Alcatraz, never lets up its sense of tension, and is among the standards of its genre.
2. Million Dollar Baby (2004): As a gravel-voiced boxing trainer, Eastwood learns a painful lesson about how some of the greatest battles are fought outside the ring, and he puts the cherry on top of a brilliant acting career.
3. The Bridges of Madison County (1995): Eastwood seduces a housewife while her husband's out of town. Sounds kind of bad when you put it like that, doesn't it? Leave it to Eastwood to seduce the audience when he's behaving very badly.
4. Play Misty for Me (1971): A radio D.J. (Eastwood) gets in trouble when he starts sleeping with a crazed fan — who doesn't like it when his old flame comes into town. Creepy as hell, this thriller was also Eastwood's directorial debut.
5. A Perfect World (1993): Moving on the same psychic terrain as Unforgiven, A Perfect World shows that Eastwood doesn't have to be the center of attention. He's not the lead, but his personality is felt on every frame of the film.

Check out Can't Get Enough Dirty Harry, with a different Dirty Harry flick airing twice each night, starting Mon., Apr. 18, at 8PM | 7C.
Read More