Uncategorized
Half-Surprised Tombstone Beats Unforgiven and Dances With Wolves as Best '90s Western?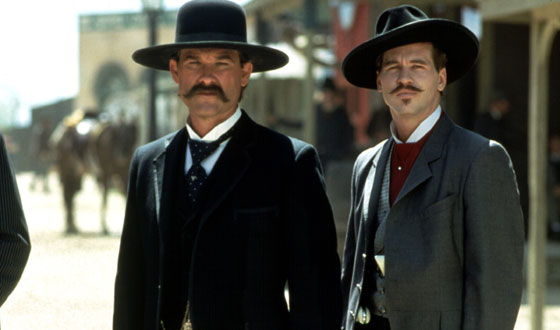 You know the '90s Western renaissance became official with Clint Eastwood's Unforgiven. What you might not know is that Tombstone is the Western that AMC's readers have ranked as No. 1 for that decade. Not even Kevin Costner's Oscar-winning epic Dances With Wolves has been able to catch up to the action-packed cowboy flick with Kurt Russell and Val Kilmer. As for the runner-ups, Unforgiven currently holds the No. 2 spot, while Dances with Wolves sits at No. 3. Not that far behind is Quigley Down Under! Wonder where Young Guns 2 and City Slickers fall on the list? Feel Wyatt Earp never got the respect it deserves?

Check out Tombstone on AMC, tonight, Tue., Apr. 12 at 8PM | 7C and 11PM | 10C.
Read More