The Princess Bride Could Learn a Kick-Ass Move from Princess Leia and Wonder Woman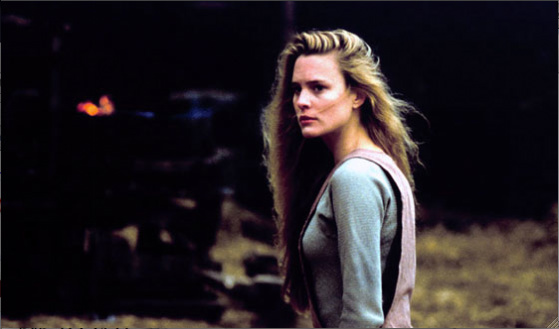 I don't think I've ever met anyone who didn't dig Rob Reiner's slyly comic fairy tale The Princess Bride (1987). It's got adventure, romance, endlessly quotable dialogue, and André the Giant. If it doesn't appeal to you on some level, then perhaps your Grinch-like heart could stand to grow a size or three.
I will, however, concede that the titular princess, Buttercup (Robin Wright), could do with some toughening up. She's a princess in the truest sense of the word, more precious object than person and completely dependent on the men in her life. Buttercup exists to worship or be worshiped, and while that puts her right in line with the classic fairy-tale-princess paradigm there are plenty of sci-fi and fantasy heroines who prove that being a princess doesn't have to mean being weak. They kick ass, are independent, find true love, and look great doing it. Allow me introduce you to a few of these fabulously fierce royal role models.
Princess Leia Organa (Carrie Fisher), Star Wars (1977)
Leia of Alderaan hardly needs an introduction or anyone to speak on her behalf: she's a sci-fi icon and not just because of the bikini that casts a long, sexy shadow over Return of the Jedi (1983). She has a razor-sharp tongue and knows how to use it, whether holding her own among fellow members of the Imperial Senate or dishing out sass to friends and enemies alike. Darth Vader's torture can't make her crack and reveal the location of the rebel base, and after escaping his clutches Leia leads the alliance to victory over the empire. Whether she's blasting away at Imperial storm troopers with a laser gun, zipping around on a speeder bike, or rescuing the man she loves from the foul clutches of Jabba the Hutt, Leia is a powerful force in a tiny package, proof positive that girls can be heroes, too.
Wonder Woman (Lynda Carter), The New Adventures of Wonder Woman (1975)
Star-spangled undies, a lasso of truth, an invisible plane, bullet-deflecting bracelets, a royal lineage, and a golden tiara: man, Diana, Princess of Themyscira, has it all. Both Wonder Woman and her alter ego, Diana Prince (clever!), have labyrinthine histories, but here's the gist: Diana hails from the land of the fabled Amazons and came here to fight crime, spread peace, and shine as a feminist role model.
Sorsha (Joanne Whalley), Willow (1988)
It's no wonder that Sorsha, the daughter of an evil queen, initially walks a dark path through the world. Wait, did I say "walk through"? I meant "hacks her way through." Sorsha is one fierce warrior, charged with finding the infant destined to bring about the queen's downfall. Along the way, however, she falls in love and realizes that maybe killing newborns isn't what she wants to do with her life. Not that she lets go of her sword, mind you; she just stops using it to make baby kebabs.
Princess Jehnna (Olivia d'Abo), Conan the Destroyer (1984)
The pretty, spoiled Jehnna has no qualms about indulging her privilege at every opportunity. But annoying though her airs may be, it turns out that she is pretty special: only Jehnna has the power to locate the horn that will resurrect an evil god. Oh, and there's a plan in place to sacrifice her in order to bring about hell on earth. If I were that important, I'd probably be obnoxious about it, too.
Princess Adora (Melendy Britt), She-Ra: Princess of Power (1985)
Okay, she's a cartoon, but her very title, the Princess of Power, places Adora in select company. Princess of Eternia and sister to He-Man, She-Ra can lift just about anything, mentally communicates with animals, and moves like an acrobat, yet prefers to use her brains rather than her brawn. You can bet your life she's never simpered, "Math is hard." So see: not all toy merchandising as entertainment is bad, right?
Princess Nuala (Anna Walton), Hellboy II: The Golden Army (2008)
Before teaming up with Hellboy and his band of butt-kicking cohorts, elf Nuala is the only thing standing between her evil twin brother and his plan to destroy the human race. Nuala is so committed to fostering peace between the human and mythical worlds that she's willing to die for her cause. Talk about having the courage of your convictions.
Princess Aura (Ornella Muti), Flash Gordon (1980)
Much like Sorsha, Aura is a product of her upbringing, and it's no wonder she's a bad girl. After all, the daughter of Emperor Ming is expected to excel in all areas: education, fitness, brutal slaughter of enemies, etc. But all that goes out the window when Flash Gordon appears on the scene and Aura decides to help render her father powerless. Who hasn't rebelled against a parent in the name of love? No, it doesn't work out for those two crazy kids in the romance department, but Aura finds a better life than that of an evil princess.
Right around now Buttercup must be feeling like the odd princess out, but while she may not share the muscular authority of her wellborn sisters she does have one thing in common with all of them: great hair. And, really, what's a princess without great hair? Anyone can pick up a sword or a laser blaster, but beautifully conditioned and styled tresses — well, that's a royal art.
Check out The Princess Bride on Thurs., Mar. 17, at 6PM | 5C, and Fri., Mar. 18, at 9AM | 8C.
Read More