Uncategorized
Q&A – Mars Needs Moms' Joan Cusack on Toy Story's Oscar and Irish-Catholic Guilt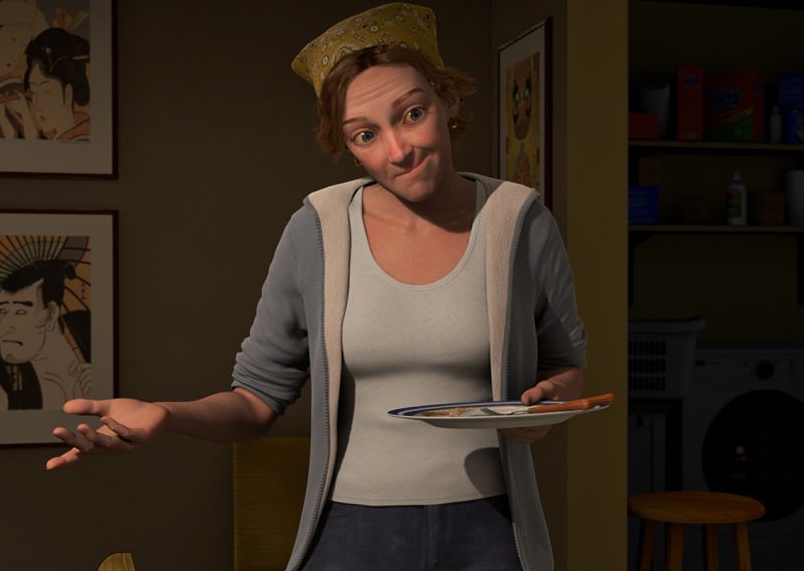 Thanks to the wonders of motion-capture animation, Joan Cusack lends her voice and facial expressions to Mom, the main character abducted by aliens in Walt Disney's Mars Needs Moms. That makes sense. Cusack's the mother of two young boys, so her maternal instinct immediately kicked in for the project. And she also has experience voicing strong-willed female characters for animated classics. We began our recent discussion with Cusack by asking her about Toy Story, Jessie, and the franchise's recent Oscar win.
Q: How did you celebrate Toy Story 3's Oscar wins?
A: Well, I was with my kids, and we just hooted and hollered. And that was really fun.
Q: But you don't have to say good-bye to Jessie and the Toy Story gang just yet. There are a handful of short films Pixar plans to make with those characters, right?
A: Yes, I think that's what they are doing. A few little shorts.
Q: But you haven't recorded your voice for those yet?
A: I haven't, no.
Q: Was Mars Needs Moms one of those animated projects that
required you to work on it at irregular intervals over the course of
several years?
A: Actually, no. We did it almost a year ago. Maybe a year and a
half. But it was probably only three weeks, in total, of work. And then
we did have to come back once almost six months later to add new things
and finesse a few things. It was much more similar to doing a film than
it was to doing voicework.
Q: Because of the motion-capture process?
A: Right.
Q: And did it take you a while to get acclimated to the jumpsuits
and motion sensors that are used to capture your performance for the
animators?
A: Well, maybe because I was brought up Irish Catholic, it took me a
while to not feel guilty about having so much fun. [Laughs] You don't
have to worry about lighting, hair, makeup, costumes, or sets. It was
just totally about the performance, which was so indulgent but fun. You
had on a helmet that had cameras on it, and then you'd have dots on your
face that sort of marked where your expressions would go when the
animators tried to render them in animation world.
Q: But, as an actor, you don't have props or elements in a scene
that can help you inform your character.
A: That's right. But I guess it depends on what kind of actor you are. I think because I started out more in improv and story theater
— pretty minimalist, anyway — that part of it didn't bother me as
much. I found it very freeing.
Q: How good was your director, Simon Wells, at painting the scene
then, to help you imagine what was happening?
A: Amazing. Like the best animators that I've been lucky to work
with, they are so thoughtful because it's so expensive. Every little
thing they are doing is thought-out and planned. That's so different
from a regular movie. A lot of times when you are on a movie set, they
don't even know what the scene is about. It's just, Whatever, get it
and make it perfect. But this, for me, is a very relaxing process
because the animators can paint an incredible picture for the actors.
Q: Without a lot of wiggle room, though.
A: Right, but there's still a lot of room for you to do whatever it
is you want to do because you don't have to shoot it in a million
different angles and there isn't a master shot, a close-up, singles, and
on and on. It's all filmed at once.
Q: It sounds like you would do this process again in a heartbeat.
A: Oh, yeah! [Laughs]
Q: Because of your immersion in the motion capture, do
you see more of yourself in Mom than you do in Jessie?
A: Yes, definitely. They do a few things with your expressions in
animation. They can film you and film some of your expressions. But this
is you.
Q: And how many of your character's lines were lifted directly
from you as a mom?
A: Oh, my gosh, all of them. The whole conversation about the cat, the
vomit, and the poison — those kinds of conversations are like a daily
occurrence. I actually have a son named Miles, and this character is
named Milo, so I found myself calling Milo "Miles" all of the time.
Force of habit, I guess.
Read More