Uncategorized
Q&A – Amy Ryan on Win Win, Steve Carell, and Her Farewell to The Office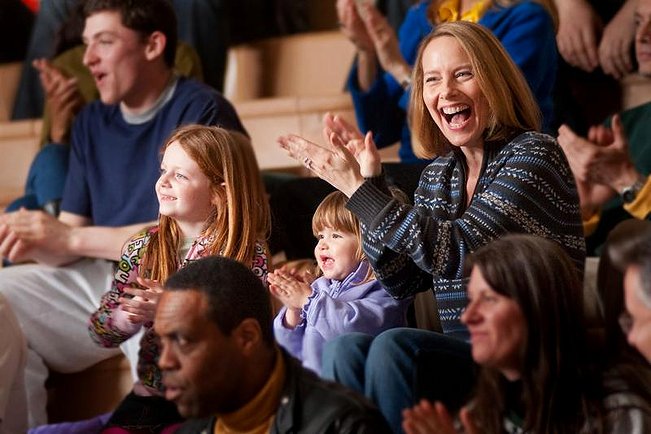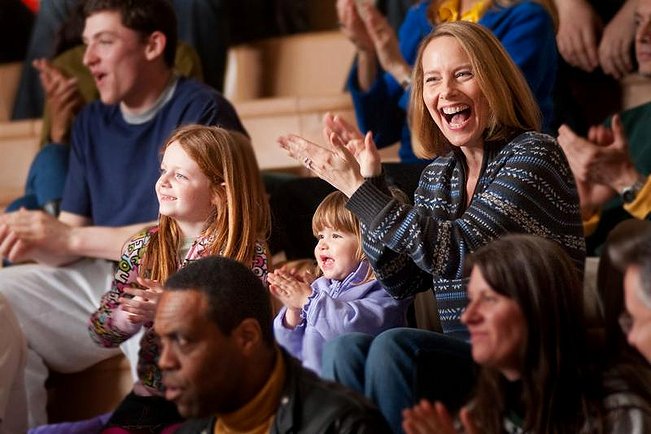 Amy Ryan is feeling a little maternal at this stage of her career. The versatile character actress earned her first Oscar nomination for Gone Baby Gone, portraying the worst onscreen mother since Faye Dunaway in Mommie Dearest. Ryan's latest effort finds her playing a levelheaded suburban mom trying to reconcile everyone's personal problems in Tom McCarthy's Win Win. Ryan's recent turn on NBC's long-running sitcom The Office and the role she possibly plays in co-star Steve Carell's impending departure are where we began our exclusive interview.
Q: You and Steve Carell worked together on Dan in Real Life. Did you connect way back then?
A: We actually did. There was a whole bunch of us who worked on that film who were actors I knew from back in New York. We were on location, and it was very familial. And Steve was just so dear and kind and just such a gentleman to us all. And I remember one day him saying to me, "You know, you should come be on the show one day." Now how do you really take that invite? Am I going to call up my agent and say, "Steve said I should be on the show." [Laughs] But then everything just happened the way it happened, and it was so exciting, years later, to be back working with him. It's just one of the most cherished moments I have had as an actor.
Q: Your senses of humor just gel, don't they?
A: They get each other, don't they?
Q: Are you finished with The Office yet?
A: I am finished, yes. I wrapped in mid-February.
Q: So tell me, where does Carell's character end up?
A: You know I can't tell you. [Laughs] What I can tell you is that my
last episode is called "The Proposal." That's common knowledge, if you
go on the Internet. I promised the people over at The Office that I
wouldn't talk about it, but I will say that I do leave the show before
he leaves the show.
Q: People are just now starting to understand your range. Maybe
they knew you could tackle dramas, but The Office has shown off your
comedic chops. What kind of scripts are you seeing these days?
A: Happily, they have started to mix up. Right after Gone Baby
Gone, all of the scripts were very similar. But now people aren't
quite sure. Which I like! It might take longer to get a job, but, yeah,
they have been varied, which is really great.
Q: What made you choose this script?
A: Well, there were a bunch of reasons. Before I even read a script,
I'll tell you, I said yes in my heart and in my mind because Tom
McCarthy asked. I love his films so much, and I remember privately
thinking, Oh, I hope I get to work with Tom. So when he called and
said he was writing something with me in mind, that's just, Oh my God,
great! But also with this one, she's a really good mom, and I didn't
know what that was before. [Laughs] That was uncharted territory. I'm
learning in real life, but that was a different character for me to
attempt. She's bold, and she's funny. She doesn't apologize for her
opinions or for who she is. And she's happily married. There were all of
these really positive things. There wasn't much darkness there, and yet
it was serious. I liked that.
Q: They had everyday problems.
A: Right. And it wasn't overwhelming. And it doesn't make fun of them
or condescend to that world. I think it truthfully depicts it, without
making fun of it. That's such a rarity. Usually, with New Jersey
suburbia in particular, it's a punch line or the butt of joke. Not here.
Q: You do seem to be attracted to familial dysfunction, whether
it's in Gone Baby Gone, Dan in Real Life, or here. Did you
come from a dysfunctional family? Do you tap into them when you approach
these projects?
A: I didn't use my personal family for this film, but certainly
there is a lot of material there for future projects. [Laughs] It is
interesting when characters or an audience member can look at another
person who comes from a social background that is totally different than their own, and we like to keep those people around because they are
dysfunctional. We keep those people around us because it's noisier and
we don't have to listen to our own soundtrack.
Q: Did you know author Dennis Lehane wrote a sequel to Gone
Baby Gone?
A: I did hear that. I haven't read it yet, but I think it's
fascinating. Someone gave me a brief synopsis of it.
Q: Would you ever go back to that world and play Helene McCready again if they decided to mount a film adaptation of the new book?
A: Oh, yeah. That would be an awesome thing to revisit. And I will
read it. Finding the time these days is just [impossible]. I just read
Patti Smith's book Just Kids. It's her life in New York when she met
Robert Mapplethorpe. It's so beautifully written and so inspiring. That
was the last book I read, so I just need to find some time where I'm not
dead asleep or playing with my daughter. Soon.
Read More