Uncategorized
Did You Know That The Usual Suspects Has the Fifth-Most-Shocking Twist? Better Yet, Which Movie Has the First?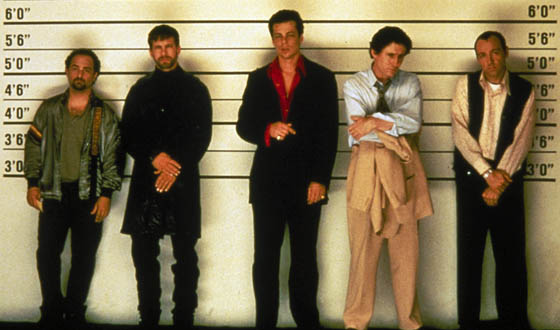 Never avert your eyes from what you're watching onscreen, not even for a minute, or you could miss the crucial moment. That's what the ten greatest movie-plot twists prove. Miss a minute of flicks like The Sixth Sense (ranked No. 1 currently) and The Usual Suspects (No. 5), and you might miss it all. Learn this lesson quickly because AMC's newest original series, The Killing, will have plenty of turns of its own. The series revolves around the murder of a Seattle teenager and a police investigation in which everyone is a suspect, every suspect has a secret, and every hour counts. If you love the twists and turns of The Usual Suspects and Chinatown (No. 8), you'll soon realize that the mystery of The Killing goes as deep as any. But on the big screen, which drama has the biggest twist? Planet of the Apes (No. 3)? Psycho (No. 4)? Rank them yourself!

The Killing debuts with a two-hour premiere on Sun., Apr. 3, at 9PM | 8C.
Read More