Uncategorized
Movie History – In Praise of Original Screenplays – Oscar Winners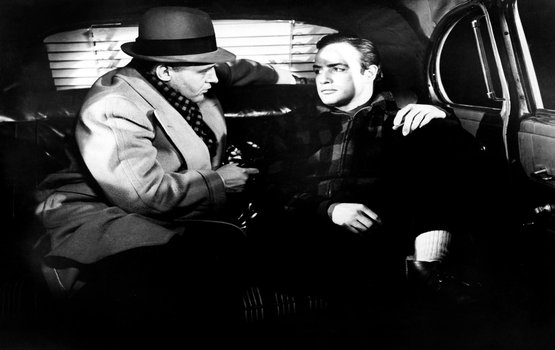 In addition to its recent wins for Best Director, Actor, and Picture, The King's Speech also received an Oscar for Original Screenplay. The award recipient was respected British-American writer David Seidler, who was reported to have suffered from stuttering as a child. As a boy, his parents helped by encouraging him to listen to King George VI's speeches, explaining that if the stuttering monarch could rally the country during war young David could also overcome his own speech impediment. His personal experience brought life and validity to the award-winning script.
The most memorable and moving Best Picture-winning films couldn't exist without their principal architect: the screenwriter. Since mid-century, some of the most memorable speeches and monologues in film have been found in those that have won both Best Original Screenplay and Picture. Here are some notable examples.
An American in Paris (1951)
American lyricist and librettist Alan Jay Lerner wrote the original screenplay for one of MGM's most beloved musicals, in which carefree, penniless ex-GI Jerry Mulligan (Gene Kelly) has remained in Paris following World War II to paint. As he narrates in the film's opening, "And for a painter, the mecca of the world for study, for inspiration, and for living is here on this star called Paris. Just look at it. No wonder so many artists have come here and called it home. Brother, if you can't paint in Paris, you'd better give up and marry the boss's daughter."
On the Waterfront (1954)
American screenwriter Budd Schulberg composed some of the most famous lines ever heard in film, such as these ones delivered by longshoreman Terry Malloy (Marlon Brando). Heartbroken, he sits with his brother, Charley (Rod Steiger), in a taxi and remembers how he lost his chance at a prizefighting title by taking a dive: "You don't understand! I coulda had class. I coulda been a contender. I coulda been somebody, instead of a bum, which is what I am."
The Apartment (1960)
Producer-director Billy Wilder's screenplay was a bittersweet tragicomedy that bleakly assessed corporate America. Lowly insurance clerk C.C. Baxter (Jack Lemmon) is climbing the corporate ladder by secretly lending out his apartment to his superiors for sexual liaisons. In the opening voice-over, Bud explains his powerlessness: "As for myself, I very often stay on at the office and work for an extra hour or two, especially when the weather is bad. It's not that I'm overly ambitious. It's just a way of killing time, until it's all right for me to go home. You see, I have this little problem with my apartment. I can't always get in when I want to."
Patton (1970)
Francis Ford Coppola and Edmund H. North co-wrote the script for this epic biopic of the controversial World War II general and hero George S. Patton (George C. Scott). In the film's opening, the larger-than-life character delivers a memorable profanity-laden six-minute monologue to offscreen troops, praising those who would fight: "We're not just gonna shoot the bastard: we're going to cut out their living guts and use them to grease the treads of our tanks."
Annie
Hall (1977)
Woody Allen's semi-autobiographical romantic comedy explored a brief unstable love affair between neurotic comedian Alvy Singer (Allen) and an insecure Waspy singer named Annie Hall (Diane Keaton). He evaluates his failing relationship with her as follows: "A relationship, I think, is — is like a shark. You know, it has to constantly move forward or it dies, and I think what we got on our hands is a dead shark."
Rain
Man (1988)
Ronald Bass and Barry Morrow co-wrote the original script for this pic, which chronicled the unpredictable, loving relationship that develops between autistic savant Raymond Babbitt (Dustin Hoffman) and hotshot moneymaker-car salesman-hustler Charlie (Tom Cruise) when they go on a road trip. Many of Raymond's quips have become common parlance: "Uh-oh, fifteen minutes to Judge Wapner," "I'm an excellent driver," "Kmart sucks," and "Qantas never crashed."
Shakespeare in Love (1998)
Marc Norman and Tom Stoppard's words for this fanciful romantic comedy-costume drama conjectured a background story to how the Bard's Romeo and Juliet was composed, proposing that it happened when Will Shakespeare (Joseph Fiennes) fell in love with cross-dressing actress Viola De Lesseps (Gwyneth Paltrow). The film ends with his memorable voice-over declaring, "It will be a love story, for she will be my heroine for all time. And her name will be Viola."
American
Beauty (1999)
Alan Ball's script for this quirky, grim dark comedy described a dysfunctional American family headed by the doomed Lester Burnham (Kevin Spacey). The film opens with a memorable voice-over, describing how he is already dead — a casualty of suburbia: "My name is Lester Burnham. This is my street. This is my neighborhood. This is my life. I am 42 years old. In less than a year, I will be dead. Of course, I don't know that yet, and, in a way, I'm dead already."
Crash
(2004)
The ambitious, intelligent Oscar-winning script co-written by Paul Haggis and Bobby Moresco created an ensemble film about the divisive issue of racism involving whites, blacks, Latinos, Koreans, Iranians, and characters in various occupational, gender, and class roles. The sprawling but inventive plot opens in the aftermath of a deadly freeway car wreck but grows into a complex tale with many interrelated characters brought together by the workings of prejudice.
The
Hurt Locker (2008)
Freelance writer Mark Boal's taut script was based on his wartime experience as a journalist assigned in 2004 to follow a U.S. bomb squad during the war in Iraq and one of its bomb experts, sergeant Jeffrey S. Sarver. His wartime interviews and observations led to the suspenseful fictional tale of unflappable bomb defuser SFC William James (Jeremy Renner), whose recklessness and addiction to risk endanger his bomb-squad support team in Iraq.
Read More