New on DVD – March 29, 2011 – Black Swan and Tangled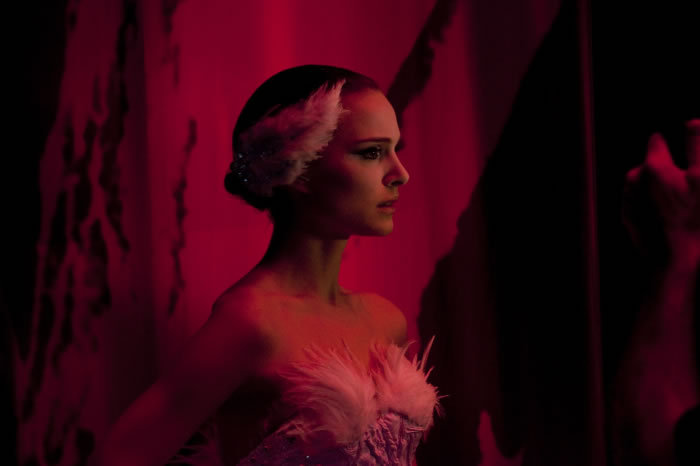 Mad ballerinas and uppity fairy-tale heroines: a dancer starts to (literally) crack under the pressure of performing in the instant camp classic Black Swan, while Rapunzel gets Disney-fied in Tangled. These and other films ranging from the very good (Fair Game) to the substantially less so (Cool It) are coming this week to DVD and Blu-ray.
Black Swan

The film that won Natalie Portman the Best Actress Academy Award is a hyperbolic fever dream of paranoia and split identities masquerading as a dance film. Portman plays a newly minted prima ballerina whose grip on reality starts to slip when she is called on to play both the black and white swans in Swan Lake. Our critic called it a "fresh, fearless, exhilarating, and exhausting" artistic-exploitation film that "doesn't transcend so much as it descends, rapidly, into madness."
Tangled

In this highly energetic Disney musical adaptation of the classic fairy tale, Rapunzel rappels down her own hair and out of her prison home to make her way into the world, only to fall in love with a charming but hopelessly clueless rogue. The hybrid result, our writer found, blends the "advanced technology of computer animation with the sassy charm of the traditional Disney animated classics" in a way that delivers a hugely enjoyable film packed with "clever humor, swooning romance, and fabulous music."
Made in Dagenham

The great Sally Hawkins (Happy-Go-Lucky)
stars in this earnest drama about the real-life uproar surrounding a
1968 strike for equal pay by the women workers at a Ford factory in
England, who had to fight not only their bosses but also the
chauvinistic leaders of their union. According to our critic, although
the filmmaker "front-loads his comedy with thick Cockney slang, almost
daring us Yanks to keep up with the rapid-fire dialogue," the
"formidable" team of actresses, especially Hawkins, "made it easy to
comprehend the weight of their actions" in this "crowd-pleaser" of a
film.
Fair Game

Bourne Identity director Doug Liman's sharp, dramatic take on the Valerie Plame scandal (in which Bush administration officials leaked the identity of the
undercover CIA agent to punish her husband, Joe Wilson, for criticism of the Iraq invasion) stars Naomi Watts as Plame and Sean Penn as
Wilson. We thought that, although the film looses steam once Plame is
outed, up to that point it was "everything a smart, modern,
edge-of-your-seat entertainment needs to be."
The Father of My Children

A heartfelt French drama about what happens to a family after its patriarch, a well-loved but wildly overextended film producer who runs
from crisis to crisis, shockingly commits suicide. Our critic thought
that the story — based in part on the life of respected producer Humbert Balsan, who
killed himself in 2005 — made for "not a great film but [a] wholly
compelling one" that "feels like the work of an artist unabashedly in
love with her medium."
All Good Things

In yet another based-on-truth drama, Ryan Gosling stars as the scion of a ruthless New York real-estate magnate (Frank Langella) who marries a
girl of moderate means (Kirsten Dunst) against strong family
objections, only to end up at the center of a lurid crime investigation.
We found the film to be an "odd mash up of the epic and intimate, an
uneven amalgam of cold saga and emotional character study" that,
despite some powerful performances, was hampered by its being so tied
down to such a "shapeless real-life conspiracy."
Cool It

For those who thought that the controversial Danish environmentalist Bjørn Lomborg was a climate-change denier, this documentary about him will show that he's less a denial-ist than a critic of how the majority of the green movement wants to handle the issue. (Basically, he thinks the money's going to the wrong places.) Our critic thought the film far too
worshipful in the end, saying it "both resembles a well-constructed PSA
and an epic-length campaign ad for Lomborg as head of the EPA."
Read More