New on DVD – March 22, 2011 – The Tourist and How Do You Know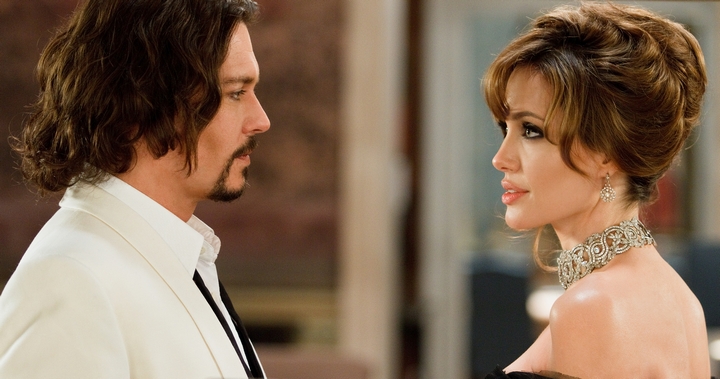 Big stars finding danger and romance: an American dupe and a British confidence artist scam, trick, and seduce their way through the Euro thriller The Tourist, while a former star athlete has to reconfigure her life in the romantic comedy How Do You Know. These and other films, mostly forgettable (Yogi Bear, Skyline, etc.), are coming this week to Blu-ray and DVD.
The Tourist

With big stars like Angelina Jolie and Johnny Depp, an exotic Venice location, a suspenseful story about stolen money, and the director of the astounding film The Lives of Others, this thriller should have had it made. Unfortunately, our writer says, the lazy and robotic "snooze-fest" of a film "offers us nothing in the way of entertainment."
How Do You Know

Reese Witherspoon stars in this lighthearted effort as an Olympic softball player who has to retool her life, particularly her love life, after getting cut from the team. Owen Wilson plays her flighty major-league-pitcher boyfriend, and Paul Rudd is the befuddled guy she gets set up with on a first date. According to our critic, it's like many James L. Brooks films, in that it "focuses squarely on characters in the midst of turmoil so twisted it's funny." Although he found that the film frequently "seems lost," it nevertheless "still finds a way to charm us." Skyline

Like Battle: Los Angeles without the budget, this alien-invasion film tracks what happens to a group of people who wake up in a swank L.A. apartment after a party only to find out that extraterrestrials are invading, sucking thousands of people through the air up into their massive warships. We thought that the film's special effects were passable, but the "community-college-level acting and grade-school plotting" turned the whole thing into a dumb, derivative mess.
Yogi Bear

This part-live-action, part-computer-animated feature based on the old (and probably best forgotten) cartoon show, our critic notes, presents "jokes about rectal thermometers [and] a worm that crawls out of the cartoon character's nostrils" and "offers nothing to audience members older than the age of 2." Dan Aykroyd and Justin Timberlake are the voices of Yogi and Boo Boo, for some reason.
Meskada

According to our writer, this mystery about a pair of detectives investigating a child's murder while tensions rise between two neighboring small towns goes far too heavy on the social commentary and "barely has enough interesting material to shoot a 2-minute trailer, let alone a 98-minute feature."
Read More