New on DVD – March 8, 2011 – Inside Job and Jackass 3D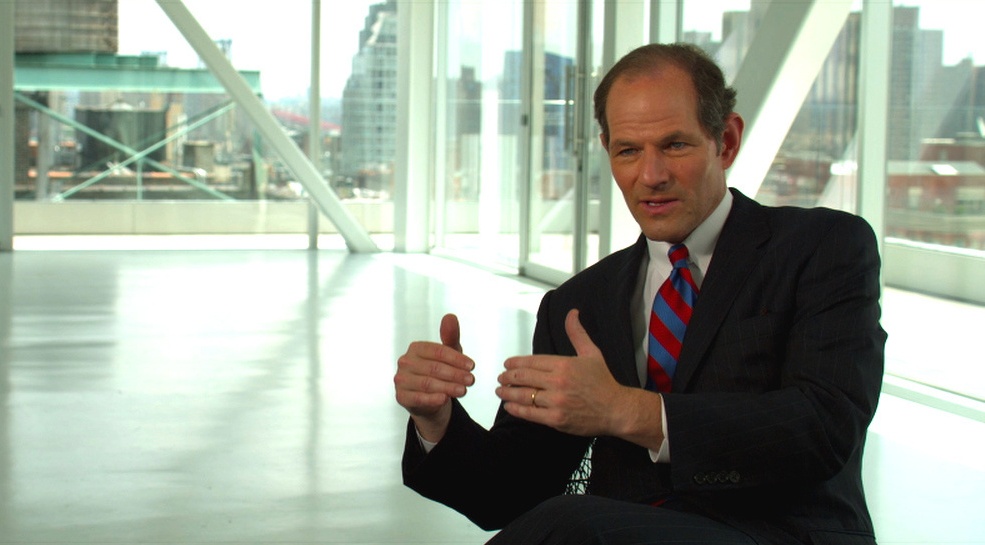 Covering the gamut: the Academy's choice for Best Documentary lays bare the real scandal behind the 2008 financial meltdown, and a new installation of the Jackass franchise asks, How can 3-D make these things more cringe inducing? These and a wide array of documentaries (A Film Unfinished) and comedies (Morning Glory) are hitting DVD and Blu-ray this week.
Inside Job

Instead of just taking viewers through the steps that led up to 2008's Wall Street implosion, No End in Sight director Charles Ferguson's slow-burn Oscar-winning film is "after bigger fish," our critic says. "Namely, the co-dependent nature of business and government and how this has led to the slow disintegration of both the middle class and America's much-touted work ethic."
Jackass 3D

If you like your films replete with broken bones, bruised organs, guys flying helplessly through the air, and other examples of the rough ways that Johnny Knoxville's gang plays, then this third helping of the old MTV standby is just the trick. The addition of 3-D (so 2010) adds a few interesting touches, wrote our critic, but for the most part this is "lowbrow and loaded with bad taste," in the very best possible way. Four Lions

In this gutsy but decidedly uneven comedy from British satirist Chris Morris, a band of would-be Islamic terrorists in northern England stumble, screw up, and generally flail about in abject idiocy while trying to wage jihad. Our writer considered the film's political commentary "generally toothless" but thought it "sincere as well as funny in its view of four confused men fumbling toward purpose."
Morning Glory

A hyper-enthusiastic morning-show producer from New Jersey (Rachel McAdams) gets a shot at the big time when she lands a gig at a perennially troubled major-network show. In the genial Devil Wears Prada career-focused romantic comedy that follows, she locks horns with a variety of scathingly critical elders, including an embittered ex-news-giant (Harrison Ford) with a penchant for critiques of her perkiness. Though our critic found the story "conventional" and "safe," he also thought it the "kind of safe, palatable film you could recommend to someone who has complained that Hollywood (for better or worse) doesn't make them like they used to."
A Film Unfinished

In 1942, the Nazi regime began shooting a documentary in a hellishly overcrowded Jewish ghetto. It would never be completed, but the footage (long thought to be authentic) provides a startling glimpse inside the Third Reich's drive to manipulate reality. Yael Hersonski's film shows how the Nazis staged scenes for their racist propaganda, using as extras the very people they were hoping to exterminate. Our critic called it a "chilling, sober film constructed from scraps and outrage and unanswered questions."
The Next Three Days

In Paul Haggis's latest thriller, Russell Crowe plays one of those ordinary guys who turns to extraordinary measures when his family is threatened: in this case, Elizabeth Banks (playing Crowe's wife) is falsely convicted of murder, and Crowe is plotting to bust her out. While our critic liked that Haggis gives Crowe an "Everyman clumsiness that represents an antidote to the slickness of so many heist-style thrillers," the film as a whole is "meandering and a little silly."
Au Revoir Les Enfants

Louis Malle's semi-autobiographical 1987 film revolves around a boarding school in German-occupied France where several of the students' Jewish identities must be kept hidden from the local Nazi authorities. Made very late in Malle's storied career, the film seemed a masterpiece to our critic, who called it "unquestionably [Malle's] most personal film and arguably his most powerful." Now available in a Criterion edition with a new digital transfer and multiple extras.
Read More