New on DVD – March 1, 2011 – Burlesque and 127 Hours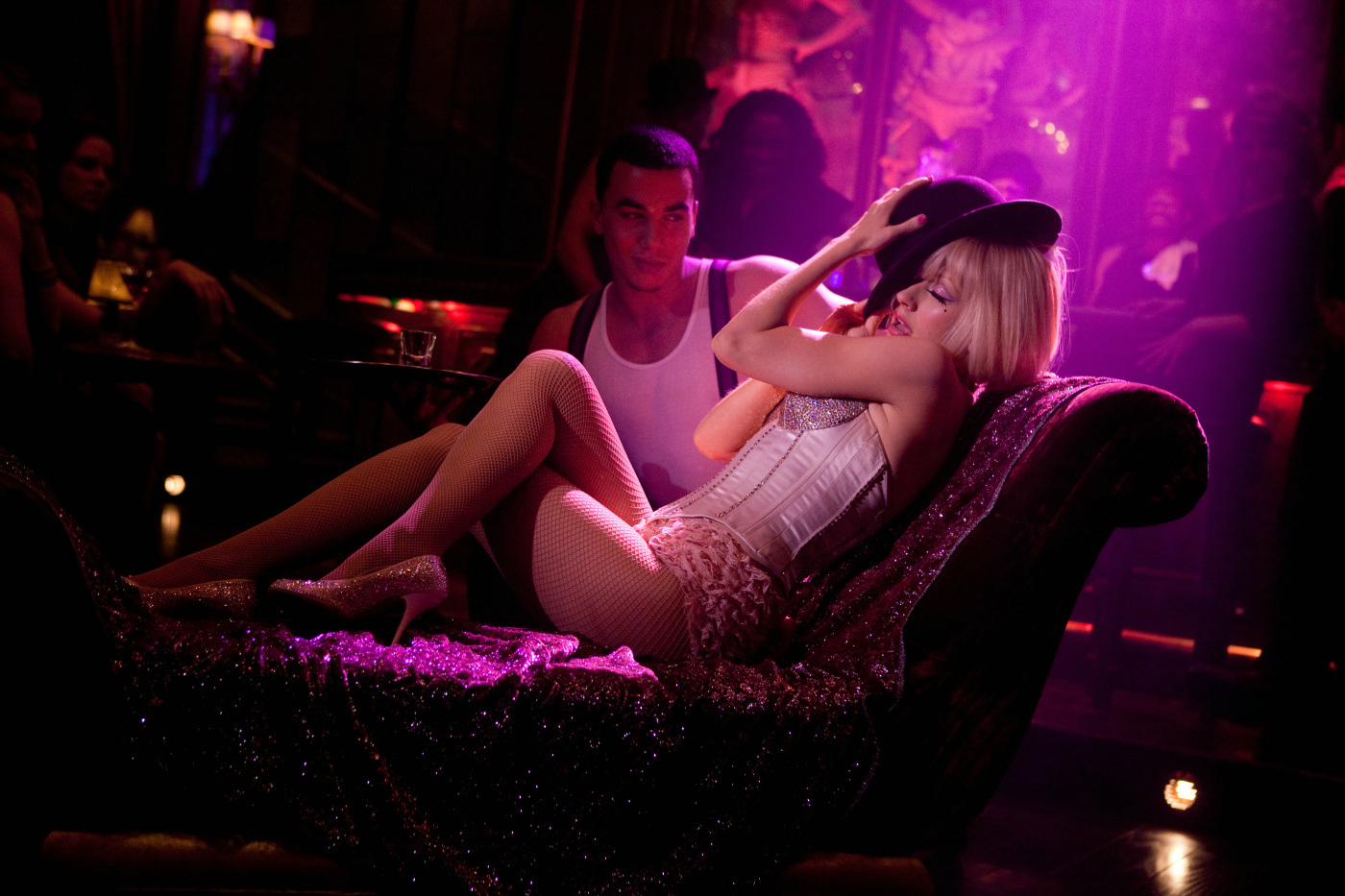 Surviving in the big, bad city and the hot, harsh desert: Christina Aguilera straps on her go-go boots and faces down fellow diva Cher in Burlesque, while James Franco suffers 127 Hours of being trapped under a rock in the wild. These and a few other films of note (Love and Other Drugs, Faster) are coming this week to DVD and Blu-ray.
Burlesque

Playing the proverbial girl from Iowa who moves to Hollywood full of hopes and dreams, Christina Aguilera holds her own in a diva vehicle (Cher owns the burlesque club that Aguilera starts strutting her stuff in) that should have been miserably awful but somehow isn't. Some of the numbers are surprisingly well done, Stanley Tucci and Cam Gigandet do solid comic-relief work, Kristen Bell is a villainess extraordinaire, and Cher is, well, Cher. "For a film set mostly in a girlie club and full of showbiz jealousies, this is a mostly wholesome group of people," our writer said. "For once, that's not a minus."
127 Hours

Back in 2003, extreme outdoorsman and climber Aron Ralston was hiking on his own in the remote Utah desert when he fell and found his arm trapped under a boulder. After five days, he figured out a solution that's hard to imagine. James Franco plays Ralston in this high-impact dramatization from Slumdog Millionaire director Danny Boyle. Our writer was blown away by the film's visceral impact and also its touching emotionality, calling it a "truly inspiring and unforgettable film."
Love and Other Drugs

Jake Gyllenhaal stars in this nineties-set romantic drama from Edward Zwick and
Marshall Herskovitz, who legendarily jerked heartstrings in that decade
with My So-Called Life, which our writer holds up for the kind of
"lovely writing and characterization" that this film needed. Gyllenhaal
plays an obnoxious pharmaceutical rep and ladies' man who finally falls
in love with a woman, played by Anne Hathaway, who turns out to have
early onset Parkinson's. Our writer thought the film was stylistically
all over the place, pulling too many pieces out of the "romantic-comedy
junkyard," but still managed to coax some "physically and
emotionally naked" performances out of its leads.
Faster

In
this highly, highly violent revenge-action flick, Duane "The Rock"
Johnson (breaking his recent child-friendly film streak) plays a bank
robber who, once out of jail, gets busy terminating with extreme
prejudice everybody involved with his brother's murder. Billy Bob
Thornton and Carla Gugino play the cops on his trail, and Lost's
Adewale Akinnuoye-Agbaje has a sharp cameo as an evangelist hoping the
Rock will forgive him. Our critic found the Rock highly credible in his
"electrifying" role and thought the film overall "fresher" than most of
its kind, "since it doesn't rely on the clichés that riddle the typical
action movie."
Read More