Uncategorized
Cameron, Charlize, Halle – Some Models Turned Actresses Make It Work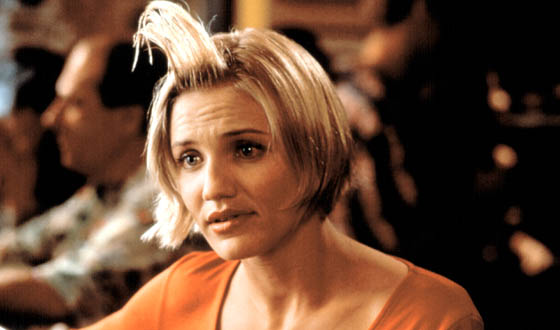 They all look good in a bikini (no matter their age), they're some of the highest-paid women in Hollywood, they're quality actresses, and they're beautiful models. Yes, Charlize Theron, Cameron Diaz, and other models turned actresses are enough to make you crazy with jealousy. Today, a new batch of runway beauties are trying to make it on the silver screen: Brooklyn Decker stars in Just Go With It, Jaime King has a foothold thanks to Sin City and Pearl Harbor, and Rosie Huntington-Whiteley will make her debut the new Transformers flick. They look amazing in magazines, but can they master the moving image? Maybe. Certainly there are many models turned actresses who've already done so, with the following ten being the best of the bunch. So who's No. 1?
10. Andie MacDowell
Not surprisingly, MacDowell's southern accent got in the way of her acting more than her modeling. In her first film, Glenn Close was hired to dub in all her lines. But she bounced back in the industry-changing indie Sex, Lies, and Videotape and the hit romantic comedy Four Weddings and a Funeral. For those who don't think she deserves a place on this list, I have two words: Groundhog Day.
9. Geena Davis
Not all Victoria's Secret models can make it in Hollywood, but Davis
definitely did. And she did it with the quirkiest of movies. After her
big break, in Tootsie, Davis went on to star in cult classics like Beetle Juice and Earth Girls Are Easy, before winning a Best Supporting Actress Oscar for The Accidental Tourist. With Thelma & Louise, she guaranteed that even women who might begrudge her combo of beauty and talent would be fans forever.
8. Uma Thurman
What makes this model turned actress worthy? "Uma Thurman is a different species," director Quentin Tarantino once said. "She's up
there with Garbo and Dietrich in goddess territory." There's also her
versatility. How many others can go from a period drama (Dangerous Liaisons) to a comedy (The Truth About Cats & Dogs) to a revenge movie (Kill Bill) with such ease? Thurman always looks good, but she's never the same.
7. Kim Basinger
You may forget this now, but Bassinger was once a huge star and won an Oscar for L.A. Confidential. But before that, Basinger was a Breck girl working with the Ford modeling agency. So why give up the photo shoots for a life on the big screen? As a model, she was just another pretty face; as an actress, she brought Batman himself to his knees. And winning an Oscar's probably not so bad, either.
6. Halle Berry
To get her big break, Berry had to convince the producers of Jungle Fever she wasn't "too pretty" to play a drug addict. It could not have been easy. The former Miss USA runner-up won the role and has been embodying all kinds of women ever since: she's been a Bond girl (Die Another Day), a mutant (X-Men), and even a cartoon (The Flintstones). When she took on the role of a lonely widow in Monster's Ball, she also became an Academy Award winner for Best Actress. She's not too pretty anymore, is she?
5. Jennifer Connelly
Having starred with puppets in Labyrinth, with a jet pack in the comic-inspired Rocketeer, and with aliens in the futuristic sci-fi thriller Dark City, this model turned actress is a fanboy favorite. She started modeling at the age of 10 and went from being a pretty girl to a beautiful woman on the movie screen. But it wasn't until she won an Oscar for A Beautiful Mind that she truly arrived — playing a women who's sexy because of her brains. That sort of irony is enough to bump her into the upper echelon.
4. Cameron Diaz
You don't have to be serious to be successful. That's her motto (or it should be). She began modeling for Levi's and Calvin Klein at 16 but managed not to take herself too seriously. Because of that, within a decade she was one of Hollywood's highest-paid actresses. Who can forget how she styled her hair with some of Ben Stiller's "gel" in There's Something About Mary? For resisting the fashion world's chronic case of taking itself too seriously and using it as an asset, Diaz makes it all the way to No. 4.
3. Milla Jovovich
At 11, she was pictured as one of Revlon's "Most Unforgettable Women of the World." Now it's hard to imagine her holding still. No one looks as good with a gun as Jovovich. Her way into the movies: being badass. In The Fifth Element, the Resident Evil franchise, Zoolander, and Ultraviolet, she defied everything you know about models and proved herself far more fierce than anything you'll see on America's Next Top Model.
2. Rene Russo
Why is Rene Russo higher than multiple-Oscar winners? Because she did it later in life. Her degree of difficulty was off the chart. Russo made her movie debut in Major League at the ancient (for a model) age of 35. When she starred in Lethal Weapon 3, she was nearing 40, and when she really hit her stride as the sexy foil to Pierce Brosnan in The Thomas Crown Affair Russo was 45. Given her record for improving with age, she's going to be perfect as Frigga in the new movie Thor.
1. Charlize Theron
When you see her in Monster, you can hardly believe she began as a model. Not because she looks bad but because her acting is so strong. Roger Ebert called it "one of the greatest performances in the history of the cinema." (Clearly, she took to the silver screen better than Cindy Crawford in Fair Game.) But at 16, before she made her way to Hollywood, she was just a fashion model working in Milan. Today, she's one of the best actresses working, as comfortable doing comedy as action or drama. She's your best model turned actress — and maybe your best actress.
Check out Rene Russo in The Thomas Crown Affair on AMC, Thu., Mar. 10, at 8PM | 7C, and Fri., Mar. 11, at 12:30PM | 1:30C.
Read More