Uncategorized
Flashback Five – Meryl Streep's Best Movies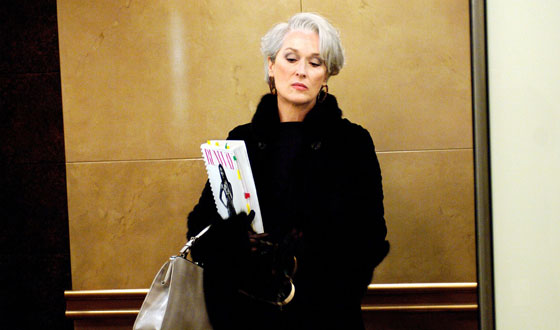 If Hollywood hadn't gotten Meryl Streep, the CIA surely would have. With her mastery of accents and ability to effortlessly assume any persona, the actress could have been a great woman of mystery. Lucky for movie fans, she chose acting, and, a few years past her 60th birthday, she's still the best working actress. Streep's reaped a crazy number of Academy Award nominations (sixteen!), so, needless to say, this group of her best movies only scratches the surface. But these fine films aren't a bad place to start.
1. Sophie's Choice (1982)
In her quintessential performance, Streep throws the whole acting toolbox into a rich portrayal of an Auschwitz survivor relocated to Brooklyn with her co-dependent, obsessive beau (Kevin Kline). Streep's transformation is uncanny and seamless: from the hand gestures to the Polish-American accent, every word and every movement works. Her confession about her choice (filmed in one take!) still has the power to suck the air out of a room. No wonder she received her first Oscar for Best Actress.
2. Silkwood (1983)
You know Julia Roberts in Erin Brockovich? She's got nothing on Streep's Karen Silkwood, the original whistle-blower. This underdog-against-corporate-interests tale takes on nuclear energy but never gets preachy and remains unpredictable: there are no tearful speeches, no shots of a courtroom rising to its feet. Instead, there's a brilliant performance by Streep, giving a remarkable peek into the working-class life of her character.
3. The Bridges of Madison County (1995)
Streep and Clint Eastwood work magic in this deeply moving love story. Streep is a farmer's wife whose quiet life is upended by Eastwood, who dresses like he just stepped out of an L.L. Bean catalog. The actors take a set of tearful romance clichés and use their considerable talents to make the flick far more than a typical tearjerker. There's nothing clichéd about the depth with which Streep and Eastwood imbue their characters. And the heartbreaking ending is not something you'll see in romances like Sleepless in Seattle.
4. Doubt (2008)
Streep is a nun convinced that a priest (Philip Seymour Hoffman) has taken an erotic interest in a student at their Catholic school. As the two spar, she takes the hubris of self-assurance to deliciously gaudy new heights. ("But I have my certainty!") An adaptation of a Pultizer Prize-winning stage play, the movie is a dramatic dynamo powered by the ambiguity of right and wrong, good and evil. If nothing else, watch for Streep's face-off with the boy's mother, the gut-dropping pièce de résistance.
5. The Devil Wears Prada (2006)
Streep is gloriously domineering as a she-devil fashion publisher based on Vogue editor-in-chief Anna Wintour. The role is one of her darkest, yet among her most fun. Despite a truly frightening sadistic streak, Miranda Priestly is at heart a comic character — but Streep never breaks face and shows you she's in on the joke. Don't let the fashionista plotlines turn you off — Streep's bad boss could be the maniac leading any industry. Plus how else can you learn fun things like never to call a cerulean sweater "blue."
Honorable Mentions
1. The Deer Hunter (1978): Before the guns start shooting in this war flick, Streep steals the show (and an Oscar nom) as a young woman whose boyfriend is being sent to Vietnam.
2. Out of Africa (1985): Streep tries to tame the Dark Continent and a handsome adventurer (Robert Redford) in this moving and visually beautiful drama that won Best Picture at the Oscars (and garnered Streep another acting nod).
3. Kramer vs. Kramer (1979): There are no winners in divorce, and Streep gets that message across as a mother caught up in a brutal custody fight with her ex-husband (Dustin Hoffman).
4. Adaptation (2002): Streep goes risqué as her movie-within-a-movie character veers into a delirious drug subplot that leaves the Oscar-winning actress toking an illicit substance and giggling.
5. Julie & Julia (2009): Streep absolutely owns the more winning half of this food-centric romantic comedy. She becomes ebullient French chef Julia Child. Few impersonations have been more accurate than this.

Check out Streep in The Manchurian Candidate on Sat., Mar. 26, at 8PM | 7C.
Read More