John Scalzi – Where Are the Female Directors and Writers in Science-Fiction Film?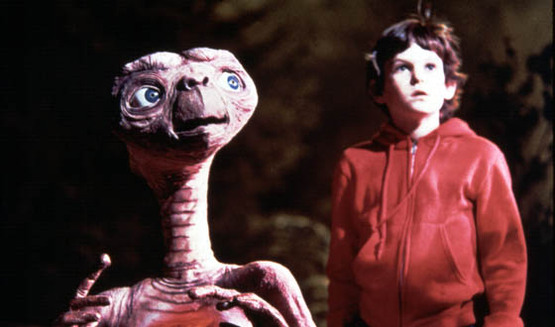 So here's a question for you: off the top of your head — that means without hitting Google or Box Office Mojo — can you name the top science-fiction film at the box office directed by a woman? Can you name the top science-fiction film at the box office with a woman screenwriter?
Take your time; I'll wait.
I'm figuring most of you came up with some blanks on those questions, so let me tell you how I did with the same two questions.
First, I found it easier to come up with an answer to the screenwriter question because it's E.T.: The Extra-Terrestrial, which was written by Melissa Mathison and even after almost 30 years stands at No. 6 on the all-time domestic-box-office list, with $435 million. Not too far behind that is The Empire Strikes Back, for which Leigh Brackett has a co-writing credit; that's at $290 million.
It's the director question that's the real stumper, and I have to admit I had to hit the reference material for it. The answer I came up with — I'm happy to be corrected if someone finds a woman director with better box office — is Deep Impact, the 1998 asteroid flick by Mimi Leder that, with $140 million in domestic box office, is No. 236 on the all-time list.
Here's the other thing: there are 29 science-fiction films on the top 100 all-time domestic-box list, from Avatar at the top to Back to the Future at No. 98. Of those 29 films, none of them has a woman director and, aside from the ones already mentioned, none has a woman screenwriter either. You have to go to No. 111 to find the next (Monsters vs. Aliens, co-written by Maya Forbes).
I'm going to throw
in Terminator 2, the No. 30 science-fiction box-office hit, for this
next statement: out of the top 30 science-fiction films in U.S. box-office history, none has a woman director and only two have women
screenwriters — and the most recent of them is from 29 years ago.
Likewise, Deep Impact was a dozen years ago.
So you may
ask, What gives?
Part of what gives is that it's difficult to
find women directors anywhere near the top of box-office lists. Of the
top 100 films in domestic box office, exactly one features a
woman director: Shrek (No. 50), co-directed by Vicky Jenson. Next
highest? Twilight, at No. 118 (Catherine Hardwicke). On the
screenwriting front, it gets better, particularly in the genre of fantasy
films, since Alice in Wonderland, all three Lord of the Rings
films, and all the Twilight films feature women writers. But even so,
women screenwriters are in the distinct minority overall.
And
part of that has to do with the fact that, although there are
successful women directors and screenwriters working in movies, they
have so far been clustered in particular genres that can do well year
to year but not on the all-time list. Nancy Meyers, Nora Ephron, and
Penny Marshall have films that made over $100 million in box office, but they work primarily in comedy, which, while a reliable genre,
doesn't always hit the stratospheric heights of the genres of action,
science fiction, fantasy, and animation, which dominate the all-time list. (Highest-ranking non-animated comedy: The Hangover, No. 49.)
Women
have also done well in drama and independent films. Two of the latter category with women directors and screenwriters — The Kids Are All Right
and Winter's Bone — were nominated for Best Picture last year. (Although their directors weren't; it was an all-male slate.) But, again, these films, while they can be financially successful, particularly relative to their production costs, don't always compete in the same the box-office league.
But these aren't reasons why women couldn't regularly write or direct science-fiction films, only
why they haven't. Male directors of quirky dramas and indie films have
made the leap into big-budget science-fiction and adventure films. Christopher Nolan and Bryan Singer are the obvious examples, but Marc Forester, who directed Monster's Ball and The Kite Runner,
was handed the keys to the Bond franchise with Quantum of Solace
— so why not women directors as well? I think there are probably a
number of answers to that, most of which boil down to the perception
that some things are for men and boys, and the film industry, in the
end, is more conservative with its bets than not.
But none of
that takes away from the fact that, as a genre, science fiction appears
to have a bigger problem with women directors and screenwriters than
other genres. Looking at top-grossing films is a somewhat distorted
way of looking at the bigger picture, but, on the other hand, look: I
can see women directors and writers working at the top levels of other
film genres, including the closely related fantasy-film genre, at the present time. I have to go back to the twentieth century to see them at the same level in science fiction. That's not right.
Read More