John Scalzi – Oscar Wrap-up, Plus Sales (of My Book!) and Disclosures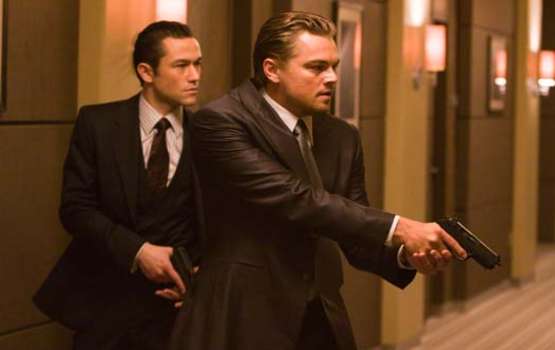 This week's column is going to be a bit of a grab bag of two unrelated items because, hey, isn't life sometimes a bit of a grab bag? No? It's just me with the grab-bag-y life? Well, fine. I'm going to do it my way anyway.
The Oscars and Science Fiction
The Oscars have come and gone, and in their wake we find almost no surprises whatsoever. Inception, which had been nominated for Best Picture (but not Director) was not at all surprisingly passed over for the top accolade, which was instead handed to The King's Speech, which also picked up Director, Actor, and Original Screenplay — the latter also at the expense of Inception. I thought there might be a chance Nolan would nab Best Screenplay, as a sort of consolation Oscar, but no: the Academy went for history instead of science fiction (literally, as The King's Speech's screenwriter, David Seidler, is the oldest recipient of that award, at age 73). But I expect Nolan will be up for an Oscar again before he's done, and in the meantime his films make hundreds of millions at the box office. He will survive.
That said, Inception did win as many Oscars as The King's Speech, which is to say four — for visual effects (well deserved), sound mixing, sound editing (both particularly well deserved), and cinematography (especially well deserved). Cinematographer Wally Pfister had been nominated three times before, each time for a previous Nolan film. As much as anything else, the award acknowledges how much of the feel of Nolan's work comes out of Pfister's camera. Well done, him.
The drawback here is that we see science fiction in the same position it's generally in: winning Oscars in technical and visual categories but taking a backseat in the most prominent categories. We're still waiting on the science-fiction Best Picture winner. The good news here is that three science-fiction Best Picture nominations in two years suggest that it's no longer a matter of if but when.
Science fiction also snapped up one other award on Oscar night: Best Animated Short Film, which was given to The Lost Thing, by Hugo Award-winning artist Shaun Tan and Andrew Ruhemann. I met Shaun very briefly last year in Australia at the World Science Fiction Convention, and he was a lovely individual. It's equally lovely to see him win this particular award.
Now on to another matter entirely.
Your Humble Narrator
I think most of you who read this column are aware that when I'm not writing this I'm writing science-fiction novels. Well, last week it was announced that Paramount Pictures had bought the rights to one of those novels, Old Man's War, in order to make a movie out of it and that the project already had a screenwriter, producer, and director attached (David Self, Scott Stuber, and Wolfgang Petersen, respectively). I can confirm that this is indeed all true, although I will note at the moment that everything is in very early stages and that anything can happen — including nothing. Still, pretty exciting stuff.
I mention the sale not just to share the news but in the interest of complete disclosure. I do, after all, write about science-fiction films, and both Paramount and Stuber make those. As a result, in the future I will probably recuse myself from speaking in a critical manner (positively or negatively) about Stuber-produced films in this column, and when I mention Paramount films I'll put in a disclosure statement at the bottom of the column mentioning my relationship. Transparency in these matters is a good thing.
Now, in the wake of this news, I've been asked what the secret is to getting a book bought by a studio. I'm afraid the answer I have to this question is not particularly satisfying because I think the way to do it is (a) write a book that you, as a reader, would really enjoy reading and (b) be lucky. Like, really, really lucky.
The first of these is entirely in the writer's hands (assuming he or she is a competent enough writer). Assuming that what the writer wants to read is also something that others might enjoy, it will help to sell the book to a publisher, too. But from there, luck increasingly plays a role. Having a book be successful when equally good books are less so? There's luck involved there. Having a book noticed by tastemakers and/or award voters? More luck. Having the books then develop their own audience, which makes them attractive to film producers and studios? More luck still. Having a book whose subject matter coincides with what movie studios are putting money into that particular year? Well, you get where I'm going with this.
My suggestion to anyone hoping to sell a book to the movies is this: focus on writing a book you would really enjoy reading. That way, no matter what else happens, you're happy with your work. And at the end of the day, that's what you want.
Read More