Video
AMC Wonders – What If The Shawshank Redemption Were Just About Accounting?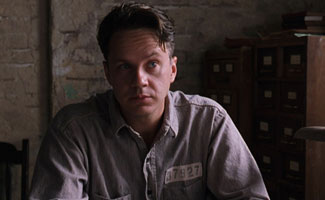 Is there any drama in accounting? That's just what AMC wonders in a new video that asks what jailhouse drama The Shawshank Redemption would be like if it were The Shawshank Exemption, the world's most dramatic movie about trust funds, 1040 forms, and write-offs. That's right: no dramatic escapes, no prison gangs — just guys almost getting thrown off the roof over gifts to their spouses of up to $60,000. The Shawshank Exemption doesn't sound half bad, does it? See if you would watch it.

Check out The Shawshank Redemption tonight, Tue., Feb. 15, at 8PM | 7C and 11PM | 10C, as part of AMC's Can't Get Enough Shawshank Redemption.
Read More