SAG Says Colin Firth and Natalie Portman Will Clean Up at the Oscars – What Do You Think?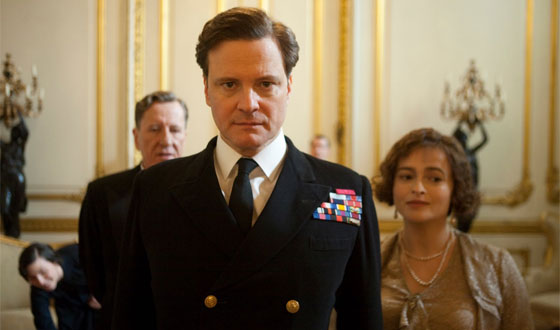 If the SAG Awards are a harbinger of what's to come at the Oscars, then consider The King's Speech and star Colin Firth front-runners for Oscar glory. Late last month, the movie was honored with two of the five film awards given out by the Screen Actors Guild: Outstanding Acting Performance by a Cast and Outstanding Performance by a Male Actor (Firth). But as of Fri., Feb. 4, AMC's Oscar poll tells a different story: Jeff Bridges (True Grit) leads the way in the Best Actor category with a resounding 50 percent of the vote to Firth's 33 percent.
Also honored by the Screen Actors Guild were Natalie Portman, who won Outstanding Performance by a Female Actor in a Leading Role (for Black Swan), and Christian Bale and Melissa Leo of The Fighter, who each won in the Supporting Actor categories. AMC's voters concur on Portman, who leads in the AMC poll with 65 percent of the vote (Annette Bening of The Kids Are All Right has 15 percent), and also on Christian Bale, who they think will win the Oscar for Best Supporting Actor (55 percent). But while the SAG may have given its award to Melissa Leo, she has only 14 percent of the vote in AMC's poll, as does Helena Bonham Carter (The King's Speech). Both trail leader Hailee Steinfeld (True Grit), who has 57 percent of the vote.
As during this time last week, True Grit holds a sizable lead for Best Picture, with 36 percent, over the SAG's favorite, The King's Speech (20 percent). The Best Director voting tells a similar tale, with the Coen brothers earning 47 percent of AMC users' votes, leading David Fincher (The Social Network) and Tom Hooper (The King's Speech), who have earned 16 and 15 percent, respectively.
Agree with the SAG that The King's Speech and The Fighter are the most award-worthy movies of the year? Or with AMC's voters that True Grit should carry the day? Or do you think a different movie altogether should clean up?

Read More