Uncategorized
Oscars' One-Hit Wonders Peaked in Kramer vs. Kramer and The Godfather: Part II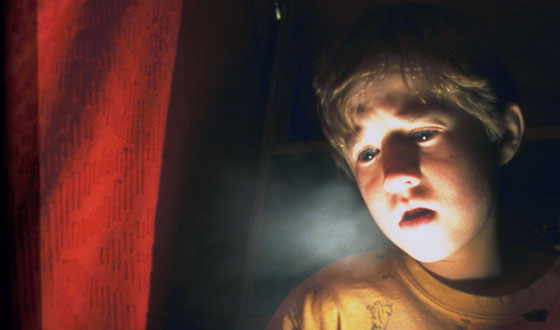 Face it: Oscar voters have an eye for talent. Take Jeff Bridges, who's a favored Best Actor nominee this year for True Grit and is on his sixth nomination. And he's not the only one: actors like Jack Nicholson, Robert De Niro, and Al Pacino are nominated again and again. But not every Oscar nominee — even those up for an award as prestigious as Best Actor or Best Supporting Actor — has the cachet of Pacino or De Niro. There are many who have their moments of glory, then recede into the sunset as the Oscars' version of a one-hit wonder. Deserving or not, these are the top ten male acting nominees you probably forgot about, from the least forgettable to the most.
10. Gary Busey, The Buddy Holly Story
Busey's Best Actor nomination for an electrifying performance as rock-and-roll pioneer Buddy Holly has been forgotten in a flurry of drug and domestic-violence charges and reality shows. But back in 1978, he lost more than 30 pounds to approximate Holly's lanky frame and played his own guitar parts and did his own vocals, capturing the singer's distinctive reedy, hiccuping voice. A performance like that is tough to forget — unless of course the actor manages to become distinctly famous for something else, like being a tabloid punch line.
9. Haley Joel Osment, The Sixth Sense
Hailed as a child prodigy, the 11-year-old Osment appeared in his first commercial at the age of 4 and had almost two dozen TV and movie appearances to his credit before staring in The Sixth Sense. No one's forgotten Osment ("I see dead people"), but his Best Supporting Actor nomination is another matter. Osment lost out to veteran Michael Caine (The Cider House Rules), and his most recent credits are voice roles for the video game Kingdom Hearts.
8. Justin Henry, Kramer vs. Kramer
Things tend not to go well for child stars, but, unlike the Corey Feldmans of the world, Henry isn't even remembered for flaming out and, unlike Osment, doesn't have a catchphrase to keep him even the tiniest bit relevant. The youngest actor ever nominated in the Best Supporting Actor category, 7-year-old Henry had never even acted before playing the child trapped between bitterly divorced parents Meryl Streep and Dustin Hoffman.
7. Richard Farnsworth, The Straight Story
Farnsworth is the oldest person ever nominated for Best Actor and was terminally ill when he took on a role in The Straight Story — a fact that may have had some bearing on his nomination. Farnsworth's nomination was a small victory for the underappreciated actors whose work flies just beneath the radar, but even though the story of a dying man taking on one last Oscar-nominated role sounds straight out of a Mitch Albom book nobody recalls Farnsworth or his nomination.
6. Massimo Troisi, Il Postino: The Postman
The mostly forgotten Italian-language Postman was a surprise hit in the U.S., garnering five Oscar nominations, including one for 41-year-old star Troisi, who died the day after principal photography wrapped. Despite being one of only seven actors nominated posthumously, Troisi lost to Nicolas Cage and his flashy role as a dying alcoholic in Leaving Las Vegas and never got a chance for a follow-up.
5. Dexter Gordon, 'Round Midnight
Jazz buffs will remember the legendary saxophonist's Best Actor nod for this melancholy drama, but no one else does. Director Bertrand Tavernier defied studio executives and Gordon's reservations about taking on the role of a self-destructive American jazz musician in fifties Paris, and the result is a low-key, haunting performance. Academy voters gave the award to Paul Newman for The Color of Money — and you can hardly blame them — relegating Gordon to the status of a trivia question.
4. David Paymer, Mr. Saturday Night
This show-business horror story about the rise and fall of a ruthlessly ambitious comedian was designed as a showcase for writer-producer-director-star Billy Crystal, but Paymer got the Oscar nod. Oops. Everyone remembers Jaye Davidson, who got the Oscar for his gender-bending role in The Crying Game. But his subsequent career amounted to a handful of undistinguished roles while Paymer, his nomination forgotten, still works all the time in a wide variety of parts. So which one got the better prize?
3. Dan O'Herlihy, Robinson Crusoe
Orson Welles brought O'Herlihy to the U.S. to appear in Macbeth, and the actor's career spanned six decades. Sounds good, right? But you've never heard of him, have you? And you certainly don't know about his nomination for Robinson Crusoe, nor that he was onscreen alone for two-thirds of the movie and used his own money to rent an L.A. theater so the movie would qualify for Oscar consideration. He lost to Marlon Brando, which isn't exactly shameful, but winning might have rescued O'Herlihy from a lifetime of "Dan who?"
2. Jack Kruschen, The Apartment
Kruschen — the third choice for his role in The Apartment — had more than 80 TV and movie credits before The Apartment and racked up some 200 after. But his Best Supporting Actor nomination was his only — and quickly forgotten — moment in the spotlight. Then again, who remembers that Peter Ustinov went home with the award for playing a morally ambiguous slave trader in Spartacus?
1. Michael V. Gazzo, The Godfather: Part II
The Godfather: Part II received three nominations in the Best Supporting Actor category alone, including one for the unknown, balding, lavishly mustached Gazzo, who plays Corleone-family capo Frank Pentangeli. Gazzo's "middle-aged guy from Little Italy" look led many to assume he was a nonactor, but he was in fact a veteran actor and wrote a Tony-nominated play. Cast mate Robert De Niro won the Oscar, and Gazzo went back to acting incognito.
Check out Gazzo's Oscar-nominated role in The Godfather: Part II on Wed., Feb. 23, at 8PM | 7C, and Thu., Feb. 24, at 3:30PM | 2:30C.
Who should win the Oscar this year? Vote in AMC's Oscar poll.
Read More