New on DVD – February 22, 2011 – Megamind and Fish Tank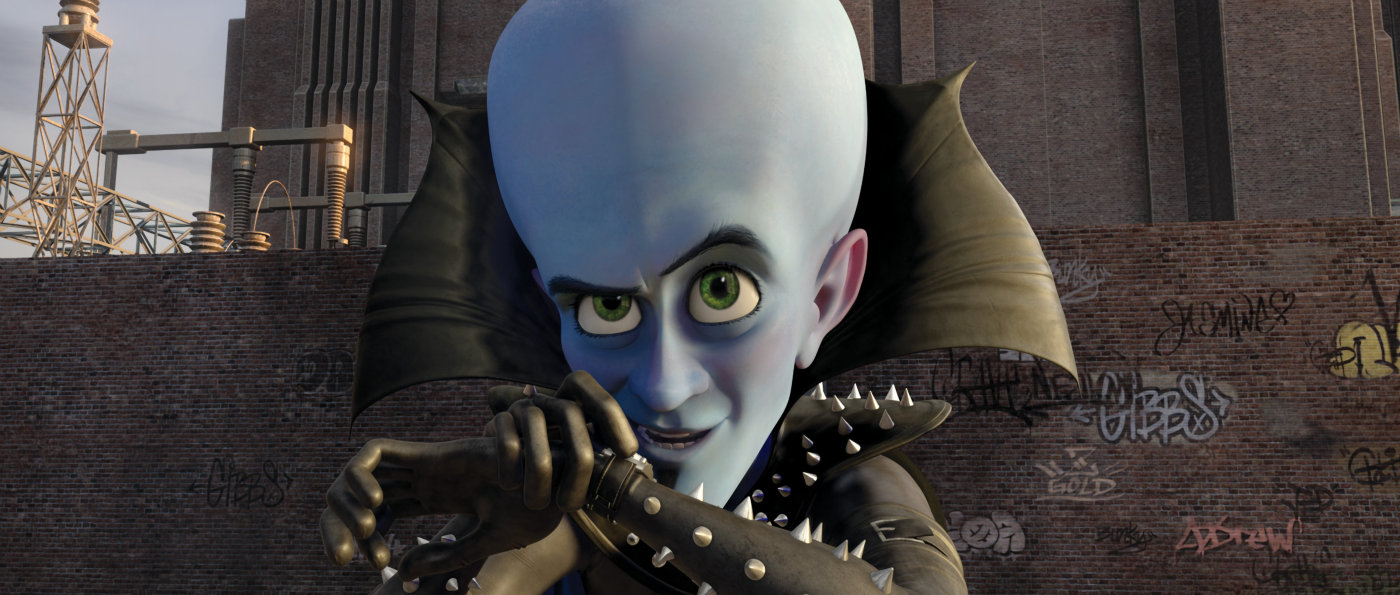 Cartoon villains and teen rebels: Will Ferrell and Brad Pitt face off in the superhero animated comedy Megamind, and Andrea Arnold's searing melodrama Fish Tank follows a rage-prone girl looking for understanding in the wrong places. These and other films — from comedies (Due Date) to indie dramas (Get Low) and Oscar-nominated documentaries (Last Train Home) — are coming this week to DVD and Blu-ray.
Megamind

In this animated send-up of superhero comics, Will Ferrell plays the titular blue-skinned villain, who wages constant (staged) battle against the square-jawed hero, Metro Man (Brad Pitt), while battling for the affections of a sassy reporter (Tina Fey). In spite of a radical plot shift that our critic wasn't entirely in favor of, he found it to be a film of "conflicting story arcs" that are, "in spite of their odd juxtaposition…equally, jubilantly entertaining."
Fish Tank

In Katie Jarvis's debut performance (one that our critic called "urgent, formidable"), she plays a poor British teenager whose single mother is too busy picking up men to raise her child, leaving her daughter to run wild in the projects, eventually starting up a relationship with a much older man. The writer-director, Andrea Arnold, "does not wrap her anguish up tidily," according to our writer, and the film is replete with "emotions that are complex, ugly, and sometimes violent, [giving] the film an uneasy-yet-kinetic rhythm."
Due Date

Robert Downey Jr. needs to drive most of the way across the country to be at his wife's side while she gives birth. Zach Galifianakis is the bearded, childlike stoner who offers him a ride. The two do not get along, thus the laughs in this comedy from the director of The Hangover. With standout performances from both leads, this raunchy comedy moves along quite quickly in the first hour, our writer thought, before getting lost in extraneous subplots.
Get Low

Robert Duvall commands the screen in this low-wattage Depression-era drama about a legendarily mean old hermit who decides to throw a funeral party for himself (while he's still alive) so that everybody can show up and tell a story about him. Our writer thought the story couldn't quite sustain a feature-length film and that, as a "protracted buried-secret melodrama, it's hoary and trifling, especially when it reaches its town-square-style confession."
Kings of Pastry

In this documentary from the director of the classic political film War Room, some of the world's greatest pastry chefs compete in a grueling dessert competition to be considered for inclusion in France's elite ranks of Meilleurs Ouvriers de France. In our writer's review, he wrote that the film presented "some moments of great kindness and terrific disappointment" but overall seemed to take the mediocre way out, calling for "more trifle, less truffle."
Last Train Home

Every Chinese New Year, 130 million migrant workers head home in the biggest migration in the world. This riveting documentary follows one married pair of urban workers whose family (their children live in the country with their grandmother, and they reunite with their parents only once a year) is being torn apart by their separation. Our writer wrote that the film, "set against the ache and turmoil of the family's schizoid existence…has all the sting and punch of a classic nineteenth-century novel of industrial-boom America."
Memento

The tenth-anniversary edition of Christopher Nolan's breakout psychological thriller provides an excellent opportunity to see where The Dark Knight auteur got his start. Our critic thought this tense, nervy story about a man with no memory trying to piece together his past "something so refreshingly different and new that I don't hesitate to call it one of the best films I've ever seen."
Read More