New on DVD – February 8, 2011 – For Colored Girls and It's Kind of a Funny Story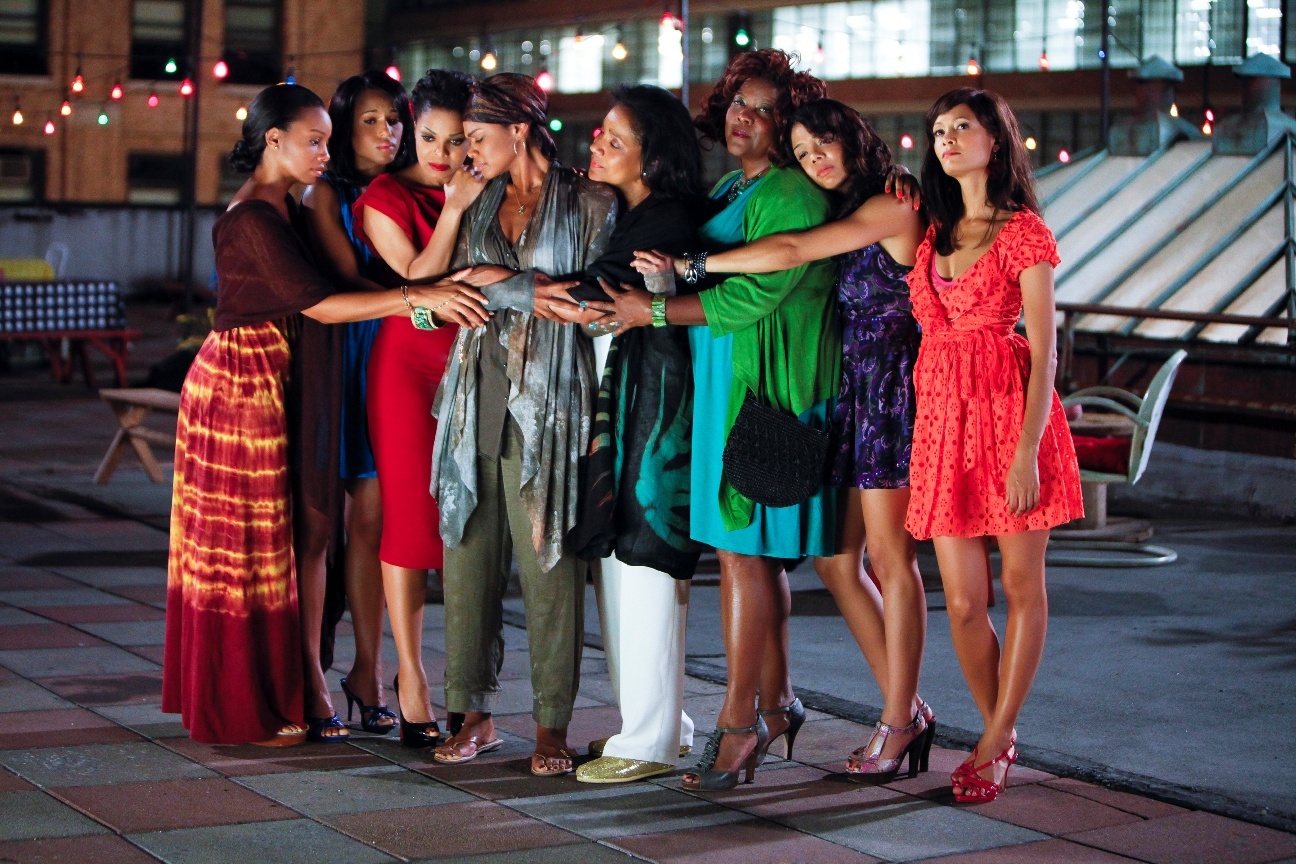 Lyrical melodrama and nuthouse comedy: Tyler Perry adapts Ntozake Shange's classic play with a star-studded cast in For Colored Girls, while Zach Galifianakis cracks up the asylum in It's Kind of a Funny Story. These and other films, from bad comedies (You Again) to worse horror flicks (Paranormal Activity 2 and My Soul to Take) and the occasional classic (Amarcord), are coming this week to DVD and Blu-ray.
For Colored Girls

Ntozake Shange's seventies experimental grab bag of hyperdramatic womens' monologues, For Colored Girls Who Have Considered Suicide When the Rainbow is Enuf, gets the Tyler Perry treatment here (though, sadly, no Madea), with a huge cast ranging from Phylicia Rashad to Macy Gray, Whoopi Goldberg, and Janet Jackson. Our critic points out that Perry was never going to please everyone, since fans of his "disjointed drag comedies will wonder why everyone is so somber" and lovers of "Shange's proto-slam poetry will definitely balk at the soap-opera sheen." He thought the film was "daring, provocative, and a little arrogant," all in a good way.
It's Kind of a Funny Story

Craig (Keir Gilchrist), a moody, arty teen, contemplates suicide and gets sent to the mental ward on something of a lark, only to find out once there that it's not so easy to get out. The limping drama (from the makers of the superior Half Nelson and Sugar) and uninteresting central character make it hard for even the strong supporting cast (Zach Galifianakis, in particular) to make much of a dent. As our critic put it, "there's very little effort put into convincing us that [Craig] is much more than a spoiled brat who thought being nervous and lovesick were serious psychological impairments."

Life As We Know It

This was supposed to be funny. Katherine Heigl and Josh Duhamel play opposites (she's uptight, and he's a slob — the usual) who once went on a terrible blind date but are forced to live together to care for the baby of their
best friends once tragedy strikes. Romance and jokes about bodily
fluids pile up. Although our critic thought there were worse comedies to
compare it with, the film's "sitcom-style punch lines and nutty, nosy central-casting neighbors" make it so that the movie rarely rises above the
predictably mediocre.
Tamara Drewe

Scene: a beautiful, pastoral English countryside, with an idyllic little writer's colony full of people looking for peace and quiet. Then comes the title
girl, a newswoman in short shorts who promptly throws everybody's
hormones out of whack in this lusty comedy directed by Stephen Frears (The Queen, High Fidelity). We were highly impressed with the
results, which "provide an escape to moral mayhem mixed with Thomas
Hardy-style wit and irony."
You Again

Kristen Bell plays a onetime nerd whose childhood agonies are brought back when she discovers that her brother is about to marry the girl who tormented her in school. Jamie Lee Curtis and Sigourney Weaver play the respective good-girl and mean-girl mothers with much snark. Our critic thought
the film seemed "unsure of whether its laughs should come from a
one-sided obsession with the past or standard malicious cat fighting" and so muddles through "with minimum coherence and even less success."
Paranormal
Activity 2

The first film was a sleight-of-hand Blair Witch-style word-of-mouth sensation about ghostly goings-on in a possibly haunted house recorded by a
surveillance camera. It made money, lots of it, and so there must be a
sequel. Our critic found this one to be no more and no less than the original, "still stuck with pacing that would make a glacier seem hurried and shocks that could frighten only an unknowing newborn kitten."
Wild Target

The usually reliable Bill Nighy plays an assassin who develops (of course) a conscience in this apparent comedy from the director of My Cousin Vinny that our critic found to be little more than a collection of
gags "just thrown out with a minimum of imagination or effort and left
to wither."
My Soul to Take

Wes Craven directed this horror film about seven children who were born the same night that a serial killer murdered his wife and disappeared. Now teenagers, they begin disappearing. If nothing else, our writer said, the film — whose "lack of suspense [is] as obvious as the cast's inability
to act" — shows that the once-reliable Craven (Scream, A Nightmare on Elm Street) is now officially an "ex-horror-movie-maestro."
Amarcord

One of
Federico Fellini's many masterpieces gets the Criterion treatment again
in this reissued deluxe set. Our writer called this multilayered, nearly plotless phantasmagoria of "sex, family, and war" set in a small Italian town an "audacious yin to 8½'s staggering yang" that's "full to brimming with sexuality and frivolous energy."
Read More