Uncategorized
Flashback Five – Jeff Bridges's Best Movies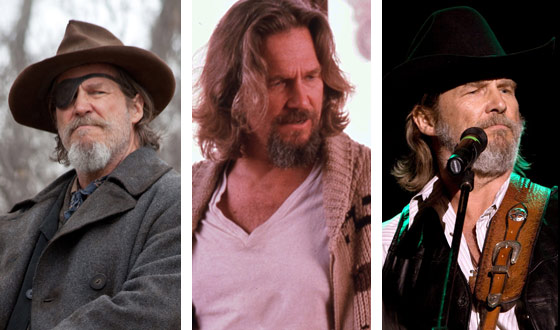 Only ten actors have received more Oscar nominations than Jeff Bridges, as this year's Best Actor nod brings his total to six. Interestingly, this time around he's nominated for a role that's not only a real break from previous turns as a U.S. president (The Contender), a country musician (Crazy Heart), and an alien (Starman) but also one that's already been played by John Wayne — who won an Oscar for True Grit in 1970. (The original True Grit airs Tue., Mar. 1, at 8PM | 7C.) If Bridges wins for the second year in a row, he'll be the first actor to do so since Tom Hanks took home Hollywood's top prize with back-to-back wins in the '90s. Is there a better time than now to take a look back at Bridges's shape-shifting career? Unlikely.
1. The Big Lebowski (1998)
As the Dude, Bridges launched a thousand T-shirts and forged the most iconic (and funniest) role of his career. Decked out in pajama bottoms, sandals, and ponchos, Bridges's shaggy, pot-smoking Über-slacker is a farcical take on detective Philip Marlowe, an anti-investigator navigating a maze of oddballs through a fog of pot smoke. After a lackluster showing in theaters, the movie has become a cult classic. Over a decade later, the Dude still abides.
2. True Grit (2010)
Even for Bridges, taking the Duke's most famous role and making it his own seems impossible. In fact, Bridges's cantankerous take on Rooster Cogburn rivals that of his predecessor. The actor may not have Wayne's Western pedigree, but he's just as natural in an eye–patch! Can you think of a greater reinvention in movie history? Not really.
3. Crazy Heart (2009)
Scruffy, world worn, and alcoholic — Bridge's country crooner gives Rooster Cogburn a run for his money as far as orneriness goes. You can read the character's entire history in Bridges's hangdog eyes and grizzled face. The role is one of Bridges's most emotional and intimate, and the songs are all sung by the actor himself. No wonder he won his first Oscar for the role. Stellar backing from Robert Duvall, Maggie Gyllenhaal, and Colin Farrell only sweetens an authentic tale of redemption that's anything but a swan song.
4. Starman (1984)
Who needs CGI when you have Jeff Bridges? In Starman — as an extraterrestrial who takes the form of a woman's dead husband — his performance is eccentric, to say the least. Bridges's take on an alien is full of birdlike tics, garbled speech, and the disarming innocence of a newborn. But he makes himself believable as someone from another world — sans green skin or any other effect. To think of any other actor in the role is practically impossible, and — no surprise — it resulted in Bridges's first Oscar nod for Best Actor.
5. The Last Picture Show (1971)
This elegiac portrait of a dying Texas town helped launch Bridges into the big time. Shot in stark black and white, the coming-of-age tale features Bridges as a small-town high-school football player whose heart is broken by Cybill Shepherd — and, you know, life. Bridges exudes a goofy charm as Jackson, but it doesn't extinguish — and, in fact, ultimately deepens — the tragedy that engulfs the character in the closing minutes of the movie.
Honorable Mentions
1. The Contender (2000): Bridges's natural gravitas puts him right at home in the Oval Office. In his usual oddball fashion, Bridges's president is a canny political operator who also seems to have a chronic case of the munchies.
2. The Fisher King (1991): This loopy fantasy — with Robin Williams's ad-libbing and director Terry Gilliam's dizzying visuals — is grounded by Bridges's sterling performance as a washed-up radio shock jock.
3. Thunderbolt and Lightfoot (1974): This grossly underrated buddy movie pairing Clint Eastwood and Bridges as partners in crime is largely forgotten but about as much fun as you can have within the buddy genre.
4. Arlington Road (1999): In a truly chilling preamble to the post 9/11 era, Bridges gives a tremendous performance as a man who knows a terrorist conspiracy is afoot while nobody believes him.
5. The Fabulous Baker Boys (1989): Bridges and his brother, Beau — as jazz musicians — are brilliant and magnetic even if co-star Michelle Pfeiffer snagged the Oscar nom.

Read More