Video
Sundance 2011 – Spurlock, Rudd, and Maguire Films Coming From Festival to Theaters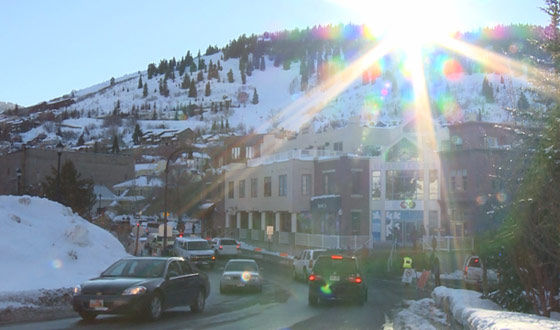 Film festivals have a dual role: to showcase independent films and provide a one-stop-shop environment for distributors to buy them.
At this year's Sundance, film sales have outpaced last year's tally,
prompting a film reporter from the New York Times to describe
the activity as "fast and furious."
Morgan
Spurlock's product-placement metadocumentary, The
Greatest Movie Ever Sold, was sold on the opening day of the festival to
Sony Pictures Classics. They plan to release the film in April. The Paul Rudd dramedy My
Idiot Brother — which played to sold-out crowds — was picked up by the
Weinstein Company after a marathon auction involving several other outlets. A few days later, Weinstein also picked up the dark
romantic comedy The
Details, starring Tobey Maguire, Elizabeth Banks, and Laura Linney, after
another long bidding session.
For more Sundance coverage, check out the Sundance Channel blog, SUNfiltered.
Other films coming from Sundance to the big screen and television include:
• Buck
• Homework
• Page One: A Year Inside The New York Times
Read More