New on DVD – January 11, 2011 – The Social Network and Piranha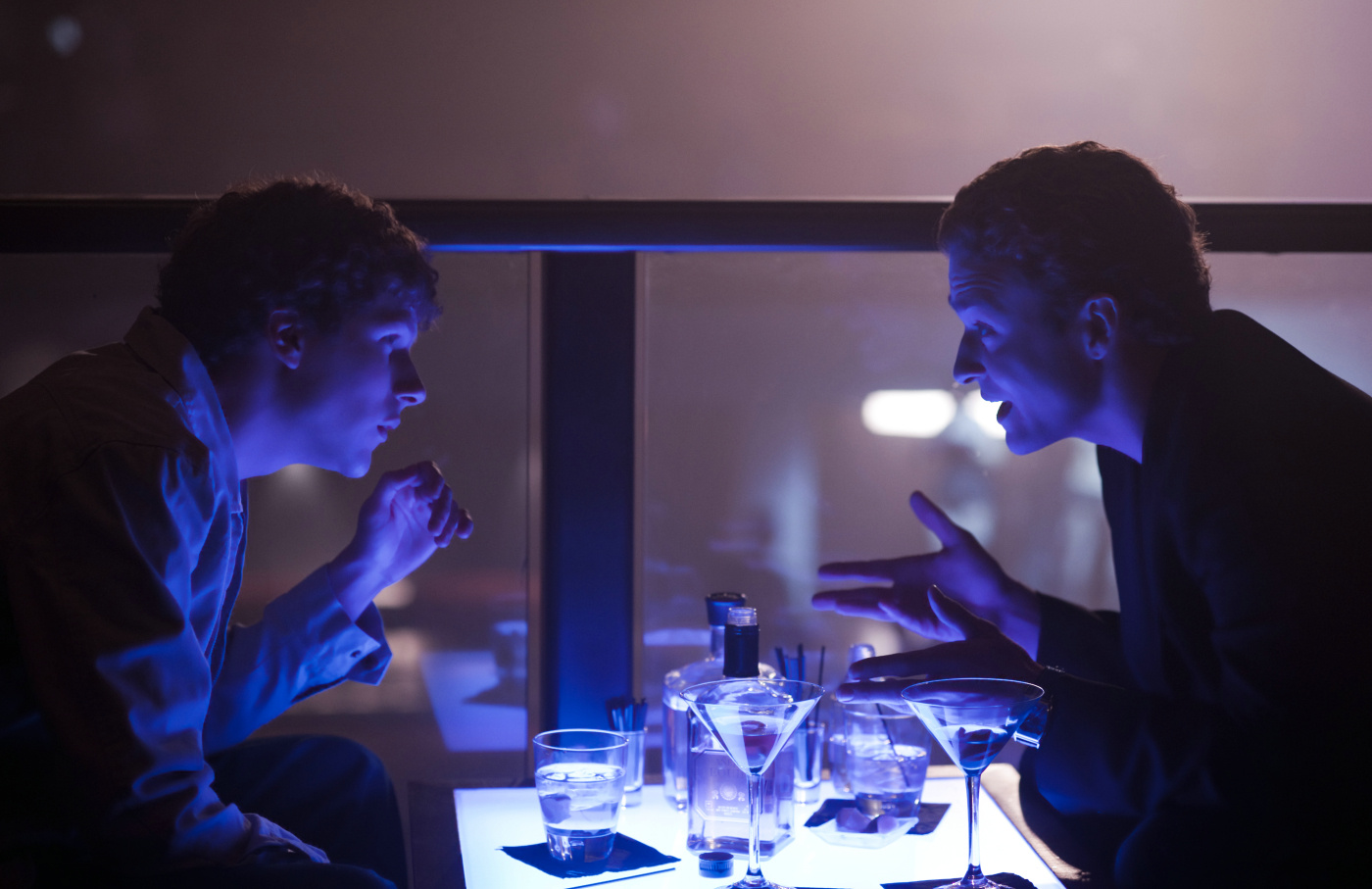 Megalomaniacal nerds and man-eating fish: the story behind the creation of the world's most popular Web site is told in the Oscar-contending Social Network, while various scantily clad swimmers meet their maker in Piranha. These and a few more movies (Alpha and Omega, Raging Bull) are coming this week to DVD and Blu-ray.
The Social Network

A witty Aaron Sorkin (The West Wing) script anchors this likely just partially factual account of how Harvard computer genius Mark Zuckerberg (an Oscar-worthy Jesse Eisenberg) supposedly turned a romantic rejection and an outsider's scorn of the inner circle into the online behemoth that is Facebook. Our writer was delighted with director David Fincher's "precise, artistic detachment" and a story that — no matter how fictionalized — turns into a dramatically "expressionistic Shakespearean swarm of identity, betrayal, money, and loneliness."
Piranha

The title says it all in Alexandre Aja's update of the old exploitation classic. This time a hapless worker for a sleazy Girls Gone Wild-style director gets stuck on a boat in the middle of a lake filled with bloodthirsty fish. That's pretty much it for a film that our writer appreciated for its "practical gore, knowing corniness, and dips into a late-night cable-porn aesthetic" that make it "a lot of disposable fun." Alpha and Omega

Another adventure into 3-D but one that's infinitely more family friendly, here's an animated tale of two wolves: a would-be leader of the pack (Alpha) with no time for wolves who don't take being a wolf seriously (the goofy Omega). Theirs is an against-all-odds romance. We found the whole thing overly derivative and intensely subpar, with a filmmaking team too busy "[h]urling things at the camera with reckless disregard for the audience's attention span and purposefully overstuffing its many meandering scenes with as much nonsense as possible" to bother coming up with an original or engaging story.
Dances With Wolves – 20th Anniversary

Long before Waterworld, Kevin Costner made his directorial debut with this 1990 epic about a Union soldier at the end of his rope (Costner) at a frontier outpost who eventually falls in with a Sioux tribe. He is renamed Dances With Wolves and takes their side in battles against a rival tribe of Pawnee and the ever-encroaching units of the white man's army. Our writer said that the "story is compelling, Costner's performance is top-notch, and his direction is impressive." The film raked in accolades and Oscars and spawned numerous rereleases, including Costner's four-hour director's cut with numerous extras. This twentieth-anniversary edition is also available on Blu-ray.
Raging Bull – 30th Anniversary Edition

Yes, Martin Scorsese's 1980 black-and-white brawler about real-life boxer Jake La Motta (Robert De Niro, taking and dishing out astounding levels of punishment, physical and emotional) really does deserve all the accolades it's received over the years. Our writer termed it a "work of religious devotion by a filmmaker to his craft and an apotheosis of Scorsese's promise."
Read More