Uncategorized
Flashback Five – Frank Darabont's Best Movies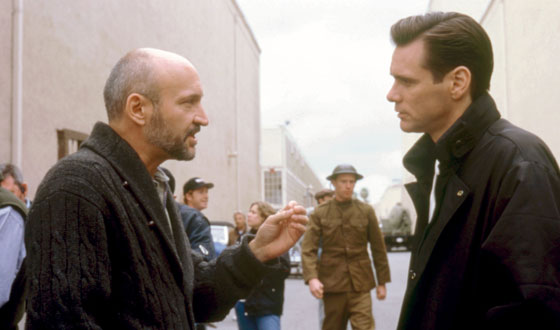 Before emerging as The Walking Dead's jack-of-all-trades (writer, director, and executive producer), Frank Darabont took a long and circuitous route toward stardom, a road that earned him three Oscar nominations. First, Darabont worked as a hired gun on horror screenplays before emerging as an exciting filmmaker in the nineties. Currently, The Walking Dead demonstrates the same talents he brought to the big screen, most notably his gift for telling intensely human stories irrespective of genre. Don't believe me? Feast your eyes on this ranking of the director's best movies — so far.
1. The Shawshank Redemption (1994)
Shawshank is the prison movie that all future prison movies will fall short of. It doesn't rely on violence but something far more scarce: sincerity and honesty. Those qualities are present in the movie as a whole and anchored in convicted murderer Andy Dufresne (Tim Robbins), who tries to make it through his life sentence with dignity. The bond between Andy and fellow prisoner Red (Morgan Freeman) is one of the great cinematic relationships. Subtle, intelligent, beautifully acted, and full of male bonding, the movie will surely stand the test of time.
2. The Green Mile (1999)
Like Shawshank, this prison story comes from Stephen King and distinguishes itself in coming from the guards' perspective, with the presence of supernatural dimensions in the form of a death-row prisoner with mystical healing abilities. But the comparisons with Shawshank are clear: a great cast and characters that are, well, characters, including a prisoner with an affection for mice, a mystical gentle giant, and the movie's conscience — prison guard Tom Hanks. Another similarity to Shawshank? A touching, sentimental, but never cloying message that Darabont and company execute to perfection.
3. The Mist (2007)
Here Darabont escapes Stephen King prison movies with a Stephen King horror movie. It's also a departure from the serious tone of his previous films. The Mist is the popcorn monster movie at its best: insect creatures emerging from a fog and a populace holing up in a grocery store to fend off the oncoming horde, Night of the Living Dead style. Obviously, this return to the horror genre presages Darabont's work on The Walking Dead, and, like the AMC original series, The Mist doesn't let the killer monsters upstage the human relationships, although the monsters are pretty cool, especially the giant wasps.
4. The Majestic (2001)
Darabont has listed It's a Wonderful Life as one of his favorite movies, and you can see the influence in The Majestic, a movie as genuinely heartwarming as The Shawshank Redemption — but without all the terrifying prison rape. Entering Frank Capra territory, this blacklist fable features Jim Carrey as a screenwriter who assumes another man's identity in a quaint small town. By the movie's end, Darabont once again shows his flair for making movies that are inspirational without feeling hackneyed. And that's a rare talent indeed.
5. Buried Alive (1990)
In a typical femme fatale snafu, a cheating wife uses the wrong type of poison on her rich husband, knocking him out instead of killing him. Sure, he's buried alive, but after digging himself out of the grave you can bet all those hours in the coffin have given him plenty of time to plot his own intricate revenge. With this made-for-cable movie — Darabont's first feature gig as a director — he offers an inventive twist on the back-from-the-dead genre two decades before The Walking Dead did the same.
Honorable Mentions
1. Frankenstein (1994): In his faithful adaptation of Mary Shelley's novel, Darabont's sympathies are clearly less with the shirtless mad scientist of the title and more with his misunderstood creature.
2. A Nightmare on Elm Street 3: Dream Warriors (1987): If you think Darabont's a Johnny-come-lately to the horror genre, think again. This was his first credited role as a feature screenwriter, and the fine horror sequel features more nocturnal assaults by Freddy Krueger than ever before.
3. The Blob (1988): Waves of killer ooze attack a small town in a remake of the 1958 classic that adds new layers of intrigue — including subplots about biological warfare and the Second Coming. But let's not kid ourselves: we're still here to see a giant wad of bubble gum eat people.
4. The Fly II (1989): Imagining the offspring of Jeff Goldblum is scary enough. But when you factor in superstrength and puke that melts human flesh, this sequel to David Cronenberg's 1986 remake, featuring Eric Stoltz as its hero, becomes downright terrifying.
5. The Woman in the Room (1983): This inauspicious short film launched Darabont's long relationship with horror maestro Stephen King, who famously granted the director the rights to adapt his short story — for a dollar.

Check out a marathon of the entire first season of The Walking Dead on AMC, starting Tue., Jan. 18, at 8PM | 7C.
Read More