Uncategorized
Who Survives When Willis, Diesel, and Stallone Go Bicep to Bicep in Tourney of Action Stars?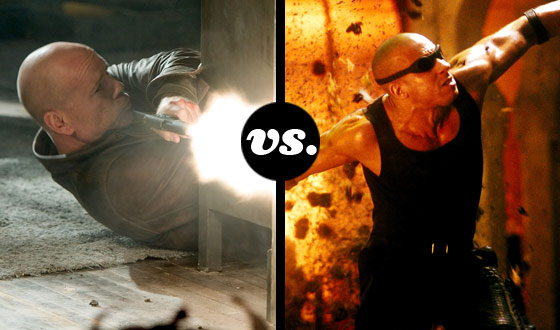 Vin Diesel. Sylvester Stallone. Bruce Willis. Arnold Schwarzenegger. Tom Cruise. All names that scream, "Action, baby!" Now these legends, plus nine others, get in the ring for a sixteen-action-hero smackdown to decide who's got the right mix of brawn and brains to be crowned the toughest action hero. All contestants bring their A-games when it comes to face breaking, car smashing, and wall scaling, but only one will have the skills to stay alive. Vin Diesel has the name, the weapons skills, and the muscles, but is that enough? Or will Stallone and his almost-comical twelve-pack and you-can't-scare-me attitude triumph? Or how about Bruce Willis, a man with an affinity for blowing things up and cracking jokes? They're all fast, they're all clever, and they're not afraid to get dirty. Real dirty. Who do you think is number one?

Check out AMC Premiere Event: The Chronicles of Riddick, showing on Sun., Jan 16, and Mon., Jan. 17, at 8PM 7C and 10:30PM | 9:30C.
Read More