Uncategorized
Flashback Five – Will Smith's Best Movies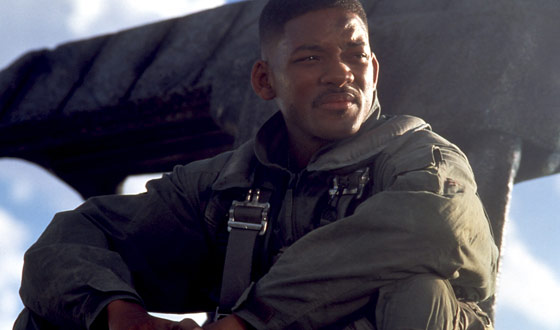 From West Philadelphia (born and raised), Will Smith has been a star since the second he stepped into the public eye. From humble beginnings as a rapper whose parents didn't quite get him, he's transitioned seamlessly first into a virtuoso sitcom star, then into an action star du jour, and finally into one of Hollywood's top dramatic leading men. It seems like Smith has been around forever, but the silver-screen Everyman is barely 40 years old and has a long career ahead of him. So far, he's done pretty well. These movies, though, are the best of his best.
1. The Pursuit of Happyness (2006)
Smith gives his most heartbreaking performance as a single father trying to make a new life for his son. His boy in the movie is played by Jaden Smith, Will's own son. So this inspirational drama was obviously close to Smith's heart, and he was also instrumental in making sure the story retained its eighties San Francisco setting — a huge part of the movie's character. Although the rags-to-riches (or, rather, salesman-to-stockbroker) tale is based on a true story, the magical charisma of Smith's character is remarkable.
2. Independence Day (1996)
Smith punches out E.T. Oh, and the movie changed the concept of a summer blockbuster forever. That's all you need to know. All right, there's a whole lot more: Smith is a hotshot pilot for whom saving the human race is all part of a day's work; Bill Pullman is a gravelly voiced president with a penchant for inspirational speeches; and Jeff Goldblum is a computer scientist who acts a lot like Jeff Goldblum. In many ways the original modern event movie, Independence Day is a throwback to sixties sci-fi, and Smith is the popcorn flick's charismatic kernel. This is the Fresh Prince's graduation to the major leagues.
3. Ali (2001)
Biopics tend to be a mixed bag, but Smith's embodiment of three-time heavyweight champ Muhammad Ali is a knockout. Ali lived multiple public lives — as a sports icon, devout Muslim, and political rebel — and packing them all into one movie presents a challenge. So any Ali pic will be flawed, but Smith's performance captures the shrewd charisma that you see in old news footage of Ali, a feat that's akin to capturing lightning in a bottle.
4. Six Degrees of Separation (1993)
This early role helped convince naysayers that, yes, Smith has serious gifts as an actor. Based on an acclaimed stage play, Six Degrees of Separation casts Smith as a con artist who effortlessly infiltrates the life of a well-to-do Upper East Side couple. Smith's shape-shifting performance shows the actor's ease at switching roles. And let's face it: if Smith showed up on your doorstep with a far-fetched story and that trademark grin, you'd invite him in.
5. Men in Black (1997)
Everyone's conspiracy theories come true in Barry Sonnenfeld's comedic sci-fi yarn. Tommy Lee Jones is the perfect straight man to Smith's sarcastic, one-liner-spitting secret agent. Amid all the special effects, Smith's personality dominates. And, as with Independence Day, the actor demonstrates his no-nonsense attitude when it comes to policing the manners of interstellar visitors. Plus he looks good in shades and a dark suit.
Honorable Mentions
1. Hitch (2005): Smith may stay away from romantic comedies, but, rest assured, he has game and proves it as he coaches a hapless bachelor (Kevin James) in the art of love.
2. I Am Legend (2007): Smith kicks Charlton Heston's Omega Man role up a notch, killing any zombie he can find in this postapocalyptic action remake.
3. The Legend of Bagger Vance (2000): In a departure, Smith doesn't "get jiggy with it," but he's still in fine form as a sagelike caddie who offers some wise words to a has-been golfer.
4. Hancock (2008): Smith plays the unfamiliar role of a celeb in need of an image makeover. In this case, a homeless superhero with no idea how to avoid lawsuits. The result is an uncommonly witty take on the superhero genre.
5. I, Robot (2004): Smith scores again in the sci-fi realm as a Luddite doing to robots what he usually does to aliens and zombies. There are many cool scenes with him physically demonstrating his hatred of technology.

Watch Independence Day on Fri., Dec. 3, and Sat., Dec. 4, at 7PM | 6C.
Read More