Uncategorized
Miles Davis in Scrooged? Really? The Top Ten Shocking Musician Cameos in the Movies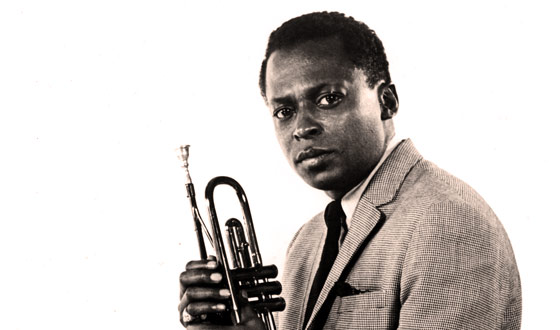 In a concert hall, they're the main event. But in movies, musicians can lurk outside the spotlight, a small treat for sharp-eyed fans. The ten most surprising of these cameos cover the musical waterfront — jazz, new wave, alt-rock, and everything in between — and none were hyped prerelease. (Let's face it, casting Keith Richards in Pirates of the Caribbean: At World's End was a stroke of genius, but the cat was out of the bag long before the movie opened.) These ten stunners took us by surprise. Which is most shocking?
10. Tom Waits, Rumble Fish
Waits appears in over two dozen movies, but Rumble Fish leaves a mark. The genre-defying singer-songwriter landed the small role of pool-hall owner Benny in Francis Ford Coppola's dreamy teen-angst tale. Benny is given to waxing philosophical: "Time is a very peculiar item," he muses. "When you're young…you got nothing but time. The older you get, you say, 'Jesus, how much I got? I got 35 summers left.' Think about it. Thirty-five summers." And damned if that bourbon-and-cigarettes growl doesn't make the loopy noodling sound genuinely deep. Perfect. Which means that, while a little surprising, you can't be totally shocked to find Waits in the part, hence the No. 10 ranking.
9. Sting, Lock, Stock and Two Smoking Barrels
Sting's wife produced Guy Ritchie's larky U.K. gangster picture, so it's not a complete surprise when the Police's front man turns up briefly as a pub owner whose cocky son tries to put one over on a grizzled porn baron using his dad's business for collateral. The surprise is how convincing Sting is as a guy tough enough to go head-to-head with an assortment of badasses and live to tell the tale.
8. Alice Cooper, Prince of Darkness
Pioneering shock rocker Cooper's ghoulish persona is a natural for horror, and John Carpenter takes advantage of it for his nutty demonic-possession flick. While a bunch of fresh-faced graduate students, recruited to battle evil on a molecular level or some such nonsense, camp out in a crumbling church, Cooper — playing a streetwalker — marshals an army of killer bums to do Satan's bidding. Cooper's brief, wordless scenes work fine if you don't recognize him. But if you do, you'll be hearing "Welcome to My Nightmare" every time he shows up.
7. Marilyn Manson, Jawbreaker
Manson takes Cooper's shtick and adds a dash of divinely decadent gender-bending. In Jawbreaker, Rose McGowan (then Manson's fiancée) needs a fall guy for an accidental murder. Enter Manson. The minute the Scorpions' "Rock You Like a Hurricane" comes on, start looking for the Brylcreem-ed creep in the powder-blue suit, the one resembling a cross between an Avatar alien and a particularly ugly drag queen. That's Manson. Since Jawbreaker isn't horror, the wow factor is much higher than in finding Cooper in Prince of Darkness.
6. Ozzy Osbourne, Trick or Treat
Did you ever wonder how Osbourne would look sporting a Don Draper haircut, gray suit vest, starched white shirt, and tie? Then check out his cameo in this snarky horror movie as "evangelist and moral crusader" reverend Aaron Gilstrom, seen briefly on a talk show denouncing smutty rock songs. "What happened to the good old-fashioned love song?" he asks, after reciting suggestive lyrics from the Spinal Tap-worthy album Do It Like a Dog. Ozzy as a man of the cloth: wow.
5. Iggy Pop, Dead Man
Punk before there was a word for it, Pop's done plenty of movie work, and while Johnny Depp's chiseled cheekbones are the stars of Jim Jarmusch's glistening black-and-white anti-Western, Pop's bizarre one-scene turn as a Bible-thumper in a lady's dress and sunbonnet comes close. Let's just say that Sally and his butch pals (Billy Bob Thornton, Jared Harris) take quite the shine to Depp's pretty hair. It's one of the weirdest moments in a movie thick with them, and who better to add to the weirdness than Pop?
4. Billy Idol, The Wedding Singer
Whom wouldn't you expect to show up in what's essentially a sappy love story that makes its money poking fun at the eighties. Idol is a top candidate. But there he is, as the most sympathetic passenger on a plane hearing Adam Sandler's sad-sap love story. Idol plays against the sneering, black-leather persona that made him a new-wave pinup. "Glenn doesn't deserve her!" he declares. "All he cares about are possessions. Even women are possessions to him."
3. Bob Dylan, Catchfire
The famously reclusive Dylan plays an artist who chainsaws wood into monumental sculptures in the demented thriller. Dylan is enigmatic as always, and it comes as a true shock to see him in any movie. One of the most celebrated musicians of the twentieth century, Dylan's somehow kept a low profile, allowing the public to know precious little about him and steering clear of larger fame — like starring in movie roles or, say, designing his own cologne. And of his few small movie roles, Catchfire is the smallest, the weirdest, and the one that comes out of nowhere — one of the most surprising, period.
2. Aimee Mann, The Big Lebowski
You have to be a die-hard fan to spot indie rocker Mann in her only movie appearance: she's the German anarchist in rimless glasses and a zebra-stripe T-shirt ordering Heidelberg pfannkuchen (lingonberry pancakes) at a diner. She's there because a casting-director friend offered her the part at a time when her music career was in the doldrums. I'm willing to bet that even most Lebowski fanatics couldn't pick Mann out of a lineup, and there are definitely plenty of Mann fans who've never heard of The Big Lebowski. Now that's a cameo in no danger of being mistaken for a cynical cross-promotional strategy.
1. Miles Davis, Scrooged
Dylan, Mann, and everyone else are trumped by the fleeting appearance of one of the most influential musicians of the twentieth century performing "We Three Kings" on a Manhattan street corner while being heckled by cynical network executive Bill Murray. Yes, Davis was a Saturday Night Live musical guest in 1981, but I'm willing to bet that more fans recognized Borscht Belt comedian Buddy Hackett than the legend who almost single-handedly brought the word "cool" into mainstream America's vocabulary.
Watch Scrooged tonight, Thu., Dec. 9 @ 8PM | 7C and 10PM | 9C.
Read More