Games, Polls & Quizzes
Is Your Life Like Scrooged? Or More Like Miracle on 34th Street? Find Out Immediately!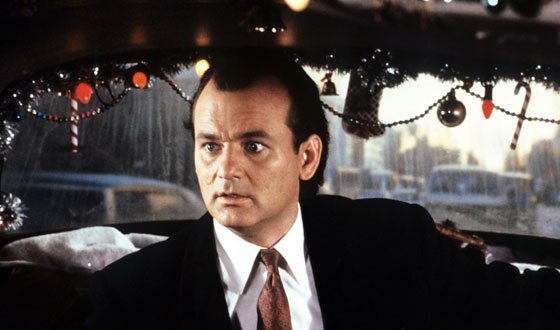 Have you ever watched Scrooged and thought that Bill Murray's miserly TV executive has the right idea when he fires someone on Christmas Eve? Have you ever been tempted to take a fistful of money out of a Salvation Army bell ringer's bucket? Then your life is probably a lot like Scrooged. This comedy classic — which airs all day on Christmas, starting at 10AM | 9C — is just one of the movies featured in AMC's new personality quiz, If You're Life Were a Christmas Movie, It Would Be…. For those who don't go through life stomping out other revelers' holiday fun, you may find you're more in sync with Miracle on 34th Street, White Christmas, or even Elf. Want to know whether you're living a scene from Bad Santa or A Christmas Story? Then answer these seven simple questions.

Read More