An Experiment in Accurate But Misleading Movie Descriptions – Fantasy Version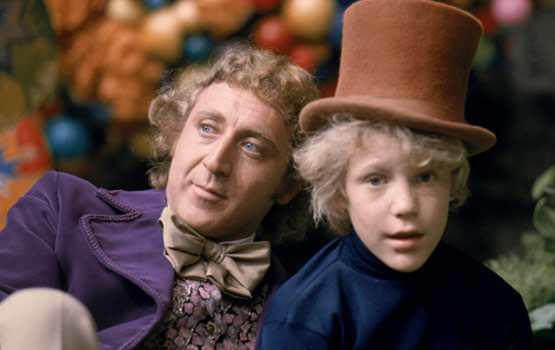 And now an indignant e-mail:
Your "Accurate But Misleading Science Fiction Movie Descriptions" a couple of weeks ago were amusing but your flagrant anti-Fantasy bias sickens me. Lest we fantasy fans are required to burn you in effigy, you must now produce a set for fantasy films.
Well, I don't want to burned, in effigy or otherwise, so let's correct this right away. For those of you just coming in, the idea here is to come up with short descriptions of films that are technically correct but that nevertheless give a different perspective on the film than is usually given. This idea isn't original to me, of course. (I trace the idea back to writer Rick Polito, who continues his efforts these days on his Twitter feed.) But inasmuch as I don't get paid for letting other people write my column, I'm making up the following on my own.
So here are some accurate but misleading movie descriptions
for twenty of your favorite fantasy films or series, both live-action
and animated.
A Christmas Carol
A successful capitalist is browbeaten into altering the practices that have brought him financial security.
Beauty and the Beast
A young girl meets a much older man with a skin condition and convoluted past. Complications ensue.
Beetle Juice
A young girl meets a much older man with a skin condition and convoluted past. Complications ensue.
Clash of the Titans
After the death of his adoptive parents, a young man becomes reluctantly enmeshed in the problems of his biological family.
Coraline
In order to gain acceptance, a young woman flirts with the practice of body modification.
Ghost
A woman's former lover is reluctant to allow her to begin another relationship and plots to discredit her new potential mate.
Ghost Busters
A trio of disgraced academics come up with a plan to evict New York's oldest residents for cash.
Harry Potter Series
Three friends continually disrupt the academic calendar at a small boarding school, earning them the enmity of those trying to reform its practices.
Highlander
Very old men wander through New York City trying to finish up a competition they entered years before.
Indiana Jones Series
A professor abuses his tenured position to undertake academically questionable trips that rarely produce verifiable results.
King Kong
A creature of the country expresses his displeasure with planes and architecture during a trip to New York City.
Labyrinth
A would-be adoptive parent is surprised when the baby's biological family wants the child back.
Shrek
A real-estate dispute leads to a ruler being consumed by a wild animal on the day of his wedding.
Sleeping Beauty
A young man hatches a plan to marry an heiress with a neurological disorder.
Snow White and the Seven Dwarfs
A fugitive from the law invades a home, but the tables are turned when the occupants make her their domestic servant.
The Chronicles of Narnia: The Lion, the Witch and the Wardrobe
A quartet of invaders launch a coup in a foreign land and in doing so utterly alter its fragile climate.
The Lord of the Rings Series
A long-absent metalworker wants back his favorite trinket, to the dismay of those who illegally possess it.
The Nightmare Before Christmas
An ambitious manager's plan to extend his brand produces unexpected results.
Twilight Series
A young girl meets a much older man with a skin condition and convoluted past. Complications ensue.
Willy Wonka & the Chocolate Factory
The proprietor of a "closed shop" production facility attempts to evade scrutiny by naming as its administrator someone too naïve to challenge the status quo.
Read More