Video
AMC Storymakers Video – Why Jeff Bridges Loves Westerns (True Grit Included)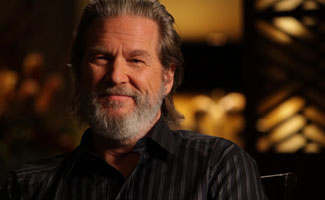 Looking for the inside scoop on the Coen brothers' True Grit, a remake of the 1969 Western starring John Wayne? Then check out three online videos from AMC Storymakers, in which the movie's star, Jeff Bridges, talks about working with the Coen brothers and reveals a few reasons why he loves the Western genre. (One reason relates to his father, Lloyd Bridges.) The Academy Award-winning actor, who picks up Wayne's role of
Rooster Cogburn, also talks about the differences between working on True Grit and his first time collaborating with the Coen brothers, in The Big Lebowski.

Check out the original True Grit, playing Sat., Jan. 8, at 8PM | 7C, and Sun., Jan. 9, at 9:30AM | 8:30C.
Read More