Press
AFI Honors Breaking Bad, Mad Men and The Walking Dead as the Best of 2010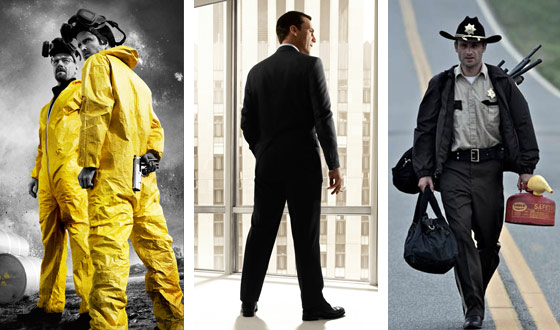 AFI lauded the AMC original series Breaking Bad, Mad Men and The Walking Dead as three of its Television Programs of the Year for 2010. This marks the second time Breaking Bad has been honored by the American Film Institute, the fourth time for Mad Men, and the first time for The Walking Dead, which just finished its first season. The awards were created as a way to preserve and honor America's cultural legacy in the moving image arts (i.e., film and
television). Also recognized among the Television Programs of the Year category The Big C (Showtime), Boardwalk Empire (HBO), Glee (Fox), Modern Family (ABC), The Pacific (HBO), Temple Grandin (HBO) and 30 Rock (NBC). AFI's Movies of the Year for 2010 were Black Swan, The Fighter, Inception, The Kids Are All Right, 127 Hours, The Social Network, The Town, Toy Story 3, True Grit and Winter's Bone.
The AFI will celebrate the honorees at a luncheon on Fri., Jan. 14.
Read More