When It Comes to Stallone Action Picks, Rambo Comes First But Just Barely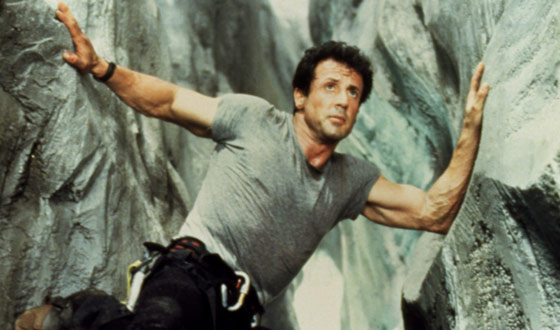 In over three decades of building his nearly unparalleled action résumé, Stallone's done it all. But none of his many explosive roles have remained as beloved as everyone's favorite camouflaged Vietnam Vet, John Rambo. So it's no surprise that currently, in AMCtv.com's ranking list, Rambo is taking home gold and silver: First Blood ranks No. 1, followed by its celebrated sequel, Rambo: First Blood Part II. But before you go ahead hand Rambo the top two spots, remember that this is no rout. Barely trailing the Rambo flicks are Cliffhanger (No. 3) and Demolition Man (No. 4). This is no rout! Now is the time for you to weigh in and rank ten of Stallone's best action movies. Current also-rans Cobra, Tango & Cash, and Nighthawks are worthy of your adoration, too. Even Judge Dredd, which sits in last place, has rightfully earned a fan following of its own. And, besides, there's no wrong answer when picking between Stallone movies.

Watch Cliffhanger tonight, Wed., Nov. 10, at 8PM | 7C.
Read More