Uncategorized
Q&A – Black Swan's Natalie Portman and Darren Aronofsky on Bad Coffee and Brutal Ballet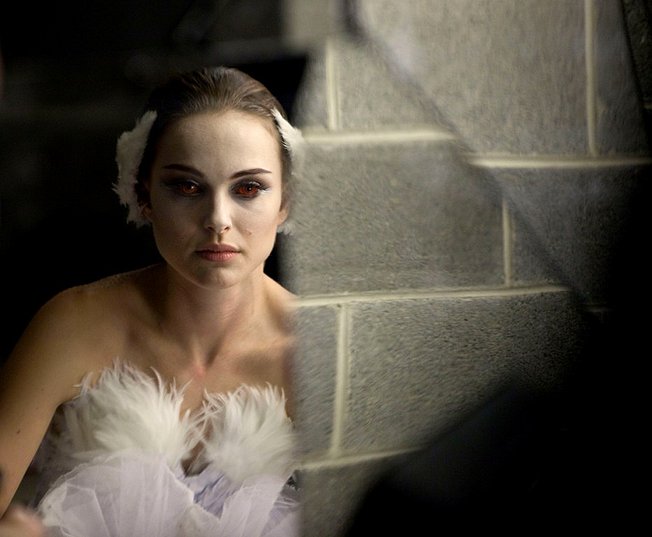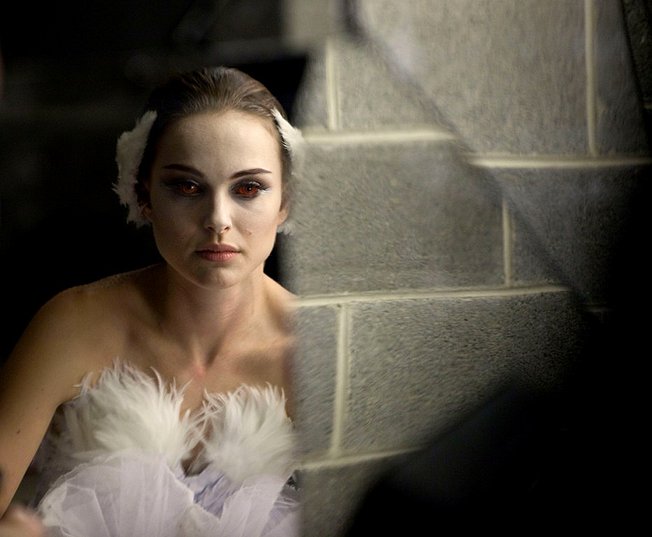 Be careful what you wish for — you just might get it. Ask Nina, the ballerina played by Natalie Portman in Darren Aronofsky's mesmerizing Black Swan. She lobbies hard for the lead role in her dance company's production of Swan Lake but slowly, and painfully, buckles under the physical and mental pressures of the stage. The film finally opens after impressing festival audiences in Venice, Toronto, and London. We sat down with Portman and Aronofsky to discuss the visceral effect of their psychological thriller.
Q: The story of Black Swan reportedly started ten years ago when you had a conversation with Natalie about a role.
Darren Aronofsky: Yeah, well, I had been a fan of Natalie's since I saw her in The Professional. Luc Besson is one of my favorite directors. And it turns out her manager is an old friend of mine from college, so I had a little inside line to meet. We met in Times Square at the old Howard Johnson, which is now an American Apparel, which shows you where America is going. We had a really bad cup of coffee and talked about the film. I had early ideas of what the film would be. She says I had the complete film in my head, which is a complete lie.
Natalie Portman: No, really. It was so close. It was so close to what you described to me that day.
DA: So we talked, and I started to develop it, but it was a really tough film to develop because getting into the ballet world proved to be extremely challenging. Most of the time when you do a movie and you say "Hey, I want to make a movie about your world," all of the doors open up and you can see anything that you want. But the ballet world really wasn't that interested in us hanging out. So it took a long time to get the information and put it together. Over the years, Natalie would say, "I'm getting too old to play a dancer. You better hurry up!" I'd tell her, "Natalie, you look great. You'll be fine." And about a year out, I finally got a screenplay together, and that's how it started.
Q: Natalie, you've called this a dream role. Why?
NP: I danced when I was younger, until I was about 12, and I guess I always sort of idealized it — as most young girls do — as the most beautiful art, this expression without words. I always wanted to do a film relating to dance, and so when Darren had this incredible idea that was not just related to the dance world but also had this really complicated character — two characters, really, to go into — it was just a [great] opportunity. And especially with Darren, who is a director I would do anything for. It was just something completely exciting.
Q: Darren, is Vincent Cassel playing a version of you as the ballet director?
DA: [Laughs] No. I don't know. I wish I could be as manipulative as his character in the film. I think I'm really way too direct. And I've actually scared away a lot of A-list actors. In fact, Natalie Portman is the first A-list actor I've worked with in my career. Everyone else sort of went, "You want me to do what? For how long? For how little money?" And they walk away. So I have lost a lot of movie stars along the way. But I think a more manipulative director would be like, "Oh, it's not going to be that hard. Come in. We'll have fun!" But I think that's when wars start: "You told me there would be sushi on set every day." So I'm a little too straightforward.
Q: This also has been described as a companion piece to The Wrestler, and the parallels are obvious. But how did you approach this story from a feminine perspective, as opposed to The Wrestler, which has so much masculine energy?
DA: I don't think there's really that much difference. I don't make that much of a big deal. I think that people are people, and if their feelings are real and truthful they can connect. I keep saying that it doesn't matter if you are an aging fiftysomething-year-old wrestler at the end of your career or an ambitious twentysomething-year-old ballet dancer; if they are truthful to who they are and they are expressing something real, then audiences will connect. That's always been the promise of cinema. That's why we can see a film about a 7-year-old girl in Iran or an immortal superhero in America. It doesn't matter, so long as they are truthful.
Read More