Uncategorized
When It Comes to Nicknames, It's Hard to Get Better Than Mad Mel or Big Willie…But You Can!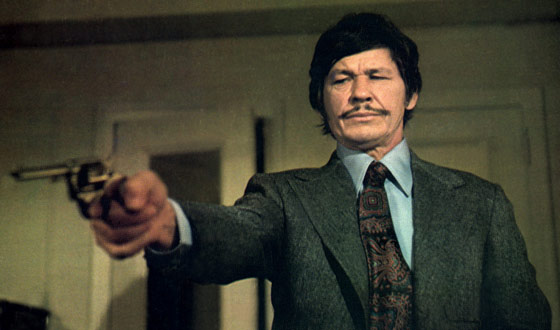 Stallone. Schwarzenegger. Bronson. Movie tough guys are defined by great last names that strike fear in the hearts of their enemies. But it isn't enough to have a tough-sounding name that will muscle out other actors on the marquee — you've also got to have a killer nickname to match your killer biceps. A nickname that, when uttered, makes fans cheer — and enemies quake in their boots. So what's a good nickname? The following past muster, but which one stands the test of time?
10. Bruno (Bruce Willis)


Both alter ego and nickname, "Bruno" is the name Willis adopts for side ventures into music. While Bruce fights bad guys, Bruno jams with the Pointer Sisters. The nickname even takes on a life of its own in The Return of Bruno, a 1987 mockumentary in which Willis rubs elbows with the likes of Elton John and Ringo Starr as fictional bluesman Bruno. Cool as Bruno is, Bruce's one-liners best his harmonica licks, so this nickname earns the lowest spot on the list.
9. Mad Mel (Mel Gibson)


Thank the tabloids and their penchant for alliterative nicknames for conjuring up this gem, which plays on Mel's greatest character and his recent scandals. Mad Mel's always been known for wild behavior both on and off the set. Appropriately, the nickname also applies to Mel's movie characters, be they a crazy cop (Lethal Weapon), a crazy cabdriver (Conspiracy Theory), or just Mad Max. For now, Mel is persona non grata in Hollywood and No. 9 on the list.
8. The Duke (John Wayne)


The most-famous actor nickname, "The Duke" is as well-known as Wayne himself. Where did the great Western star get his royal nickname? From the family dog. As a child, Marion Morrison earned the nickname "Little Duke" owing to the fact that he was accompanied everywhere by his pet Airedale. Marion eventually became John Wayne, and "The Duke" stuck with him throughout his career. Iconic, yes, but for its canine origins "The Duke" climbs only to No. 8.
7. Big Willie (Will Smith)

The man formerly known as "The Fresh Prince" adopted a new moniker on his first solo album, Big Willie Style. But the name wasn't strictly for the charts: once Smith conquered Fourth of July weekend with Independence Day and Men in Black, he jokingly dubbed the national holiday "Big Willie Weekend." What other nickname is celebrated with fireworks and hot dogs? Smith and his blockbuster résumé are the ultimate in action-star hubris. Thus "Big Willie" comes in seventh.
6. Sly (Sylvester Stallone)


It's hard to take an action star seriously when he shares his first name with a cartoon cat. Thankfully, Stallone realizes this and refers to himself by the much more manly moniker "Sly." It's unclear how you get that "Sly" from Sylvester, but whatever — it's Stallone. The nickname is so popular that it's eclipsed Stallone's actual name. Sly is the guy you want to knock back beers with after taking down a corrupt dictator's regime. Sylvester is the guy who does your taxes.
5. The Chin (Bruce Campbell)


The Evil Dead star gets his nickname from his prominent Superman-esque chin. But unlike Jay Leno, Campbell uses his chin for good. The nickname, like Campbell's onscreen persona, is a tongue-in-cheek nod to the days of square-jawed pulp action stars. The guy even titled his autobiography If Chins Could Kill: Confessions of a B Movie Actor. Chin up, Bruce: you've cracked the top five for your use of self-deprecating humor and throwback cool in your nickname.
4. The Governator (Arnold Schwarzenegger)

Before he conquered the state of Cah-lee-for-nee-ah, Arnold was more commonly known by his thick-accented first name. "Ah-nold" is shorthand for the actor and his high-body-count flicks, but when elected to public office a more appropriate nickname emerged. "The Governator" works as a nod to his most famous role and his larger-than-life political career. A pun always makes for a good nickname, and, besides, what other governor keeps Conan's broadsword in his office?
3. Il Brutto (Charles Bronson)


Bronson rose to fame in the Italian Once Upon a Time in the West, where his rough-hewn persona led Italians to dub him "Il Brutto," which translates to "Ugly One." Indeed, Europeans realized Bronson's stoic manliness makes him an intimidating onscreen presence. The name "Il Brutto" brings to mind acting greats like James Cagney and Peter Lorre — brutes who always seemed on the verge of going over the edge. Il Brutto still inspires fear, so he gets the No. 3 spot.
2. The Muscles From Brussels (Jean-Claude Van Damme)


Van Damme's nickname tells enemies where he's from and indicates that they will soon be receiving a pounding from bulging muscles. As with "Thrilla in Manilla" and many other great tough-guy mantles, it rhymes. Put it this way: if Van Damme goes into pro wrestling, he already has the perfect name. Admit it: just hearing "Muscles From Brussels" makes you whimper like a little baby. Van Damme's nickname proves that Belgium's greatest export isn't chocolate.
1. Chuck Norris (Chuck Norris)


Chuck Norris fact #197: "Chuck Norris" is his nickname. Accept no substitutes. Born Carlos Ray Norris, he's not Chuck. He's not Norris. He's Chuck Norris. Owing to the popularity of ChuckNorrisFacts.com, "Chuck Norris" is shorthand for everything that makes eighties action heroes great. Chuck Norris is so immersed in toughness that he even refers to himself that way in political videos and Web parodies. Only Chuck Norris can wrestle a tornado, and only Chuck Norris could turn his actual name into a nickname.
Feel differently about the ten tough-guy nicknames? Leave your favorite in the comments below.
Watch Il Brutto in Death Wish 3 tonight, Tue., Nov. 8, at 8PM | 7C.
Read More