Video – Diane Lane Commandeers the Horse-Racing World in Secretariat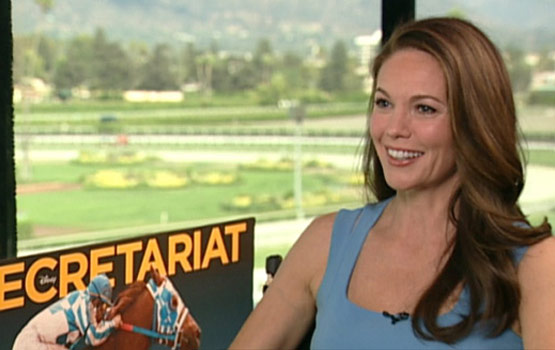 Based on a true story, the new film Secretariat dramatizes the journey of the 1973 Triple Crown winner, whom many consider the greatest racehorse ever, and its owner, Penny Chenery — portrayed in the film by actress Diane Lane (Unfaithful, Nights in Rodanthe).
Despite Chenery's lack of horse-racing experience and a vocal push back from the male-dominated horse-racing industry, she led Secretariat to the first Triple Crown win in 25 years with the help of veteran trainer Lucien Laurin (John Malkovich).
AMC News correspondent Jacob Soboroff talked with Lane, her co-stars Malkovich and Kevin Connolly, and director Randall Wallace (We Were Soldiers) at the Santa Anita Park in California about presenting Chenery's (and Secretariat's) extraordinary story on film.
Read More