Rambo? Cliffhanger? Demolition Man? Which Stallone Action Movie Is Most Explosive?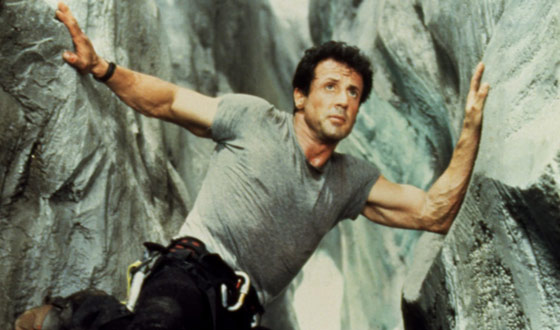 Whether he's hanging precipitously from a cliff, battling for the safety of humanity, or fighting for his life in the jungle, you always know what you're getting from Sly Stallone: action, action, and more action. With his comic-book physique, imposing manner, and surprising comic timing, how could Stallone not be an action superstar? In flicks like Demolition Man, The Specialist, and Assassins, Sly inevitably gets the best of deadly nemeses. But Stallone's more than just a big pair of biceps (and about a hundred other muscles). His movies helped define the action genre: First Blood and First Blood Part II are originals in the realm of blockbuster action franchises, Nighthawks may be the original buddy action movie, and Cliffhanger features some of the most breathtaking and expensive stunts ever captured on film. So which of Sly's explosive action flicks ranks as the best of the bunch?

Watch Stallone defy gravity in Cliffhanger tonight, Wed., Oct. 13, at 8PM | 7C.
Read More