Carpenter Has Lead, Romero and Kubrick Still in Running for AMC Fearfest's Evil Genius Award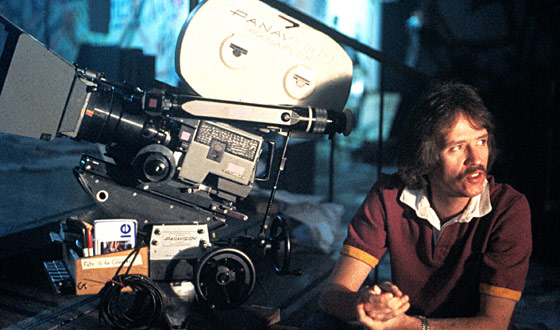 Fearfest Central
The nominees for AMC Fearfest's Evil Genius are a Who's Who of horror auteurs: Tobe Hooper (The Funhouse), Roger Corman (The Undead), and Robert Rodriguez (From Dusk Till Dawn) are but a few of the genre's heavy hitters vying for victory. But as in all awards competitions only one man will claim top honors — unless of course, there's a tie.
As of this morning, the one to tie is John Carpenter (Halloween), who stands as the front-runner with a whopping 48 percent of the more 10,000 votes. The most likely to catch up to Carpenter is George A. Romero (Night of the Living Dead), who has garnered 21 percent of the votes. Fellow dark horse Stanley Kubrick (The Shining) lies within striking distance at 13 percent.
Many votes may already have been cast, but the end of the voting period is still five days away: you've got until Sun., Oct. 31, to rally for your favorite candidate. So if you're a fan of Francis Ford Coppola (Dracula) or James Cameron (Aliens), get out there and spread the word.

Read More