Will Jack Nicholson Take Home AMC's Bleeding Man Award? You Decide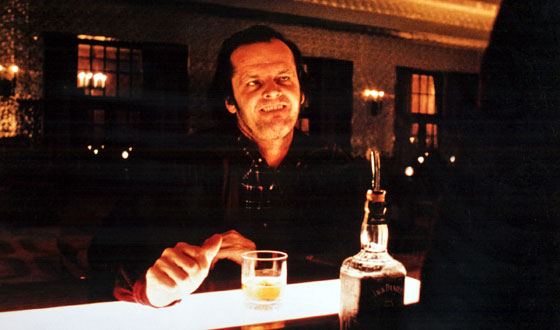 Fearfest Central
AMC Fearfest 2010 is well underway (continuing through Sun., Oct. 31), as is voting in the Bleeding Man category of the AMC Fearfest Awards. Over 10,000 votes have been cast, and there's still plenty of time left.
As of the morning of Thu., Oct. 28, the superstar actor of all genres Jack Nicholson leads, with 37 percent of the vote, for his terrifying turn in The Shining. Bruce Campbell, zombie-fighter extraordinaire and star of Evil Dead II, can't be counted out just yet, as he sits right behind Jack with 27 percent of the vote. But Campbell's not the only actor still in contention: Cillian Murphy (28 Days Later…) and Gary Oldman (Dracula) have both earned 7 percent of the vote.
Even with Nicholson's commanding lead, it's too early to declare a winner: there are four days left to cast your vote, and all ten actors still stand a chance. Do you think Bela Lugosi (Dracula), Anthony Hopkins (Magic), or Vincent Price (The Last Man on Earth) are more deserving of this year's Bleeding Man award? Cast your vote today!

Read More