Jamie Lee Curtis Dominating Scream Queen Award, But Time Remains to Change the Score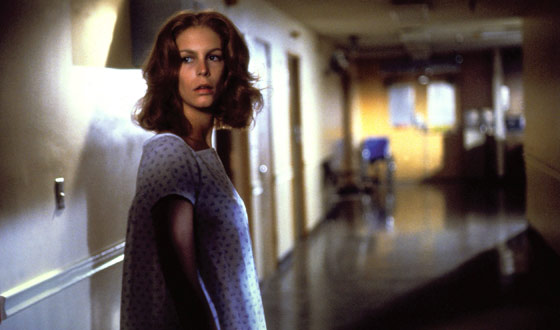 Fearfest Central
AMC Fearfest rages on until Sun., Oct. 31, and so do the AMC Fearfest Awards, where horror's leading ladies battle for the Scream Queen crown. Nearly 9,000 votes have been cast, and one scream queen in particular is beloved by the voters.
As of this morning (Tue., Oct. 26), Jaime Lee Curtis is obliterating the competition with an astounding 70 percent of the vote. No surprise there — Curtis's performance as Laurie Strode in Halloween is one of the most famous horror roles of all time, and it's captured the hearts and minds of more than 5,000 of the AMC Fearfest faithful.
But how are the other nominees faring? In second comes Shelley Duvall, who, as Wendy Torrance, famously battles her crazy husband in The Shining. But Duvall's seemingly impressive 10 percent can't touch Curtis — so far. Also in the running are the Friday the 13th franchise's Adrienne King and Amy Steel, who are nearly neck and neck, with 3 percent and 4 percent, respectively. Why, even Paris Hilton has her share of votes — more than 100.
Is Jaime Lee's victory assured? Or do you prefer Duvall, King, or Paris? Now is the time to vote: there's only six days left to give your favorite Scream Queen a boost.

Read More