Halloween Is the Front-runner for AMC's Palme d'Gore, But the Polls Are Still Open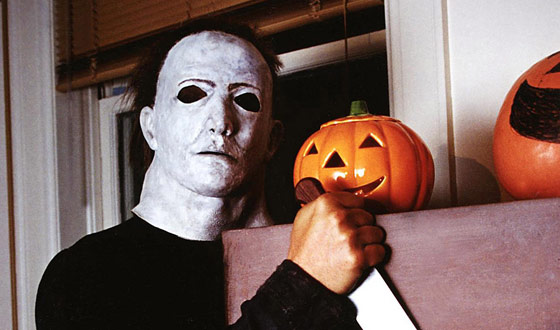 Fearfest Central
AMC Fearfest runs through Sun., Oct. 31, which means there's still time to make your voice heard by voting in the AMC Fearfest Awards. As of this morning (Mon., Oct. 25), nearly 10,000 votes have been cast to determine the winner of the Palme d'Gore.
More than one third of those votes have gone to John Carpenter's 1978 horror masterpiece, Halloween. Can anyone top Michael Myers? Maybe so, but it seems that the real battle will be for the honor of runner-up: Night of the Living Dead has 14 percent of the vote, 28 Days Later… has 13 percent, Friday the 13th is right behind (12 percent), and The Shining refuses to go quietly (10 percent).
If the last-minute election of Harry S. Truman taught us anything, it's that everything is possible. There's almost a week left to vote, so who knows? Maybe Frankenstein or The Wolf Man can climb out of their last-place tie, and maybe Halloween won't take home the Palme. (Halloween airs tonight, at 8PM | 7C, if you'd like to watch it before making your choice.) It's up to you, so cast your vote.

Read More