John Carpenter's Halloween Wins Every AMC Fearfest Award But One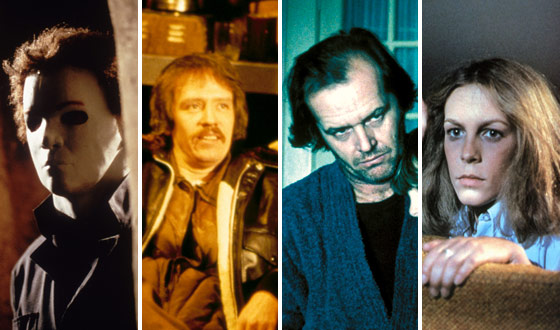 Fearfest Central
After two weeks of voting and well over 10,000 votes cast in each category, voting for the AMC Fearfest Awards has finally drawn to a close.
The big winner? Halloween! John Carpenter's classic cleaned up — taking home the Palme d'Gore for Best Movie and three other awards: Scream Queen (Jamie Lee Curtis), Evil Genius (Director John Carpenter) and Screamwriting (Carpenter with co-writer Debra Hill). Consider it a near sweep for the great slasher flick! It just goes to show that horror fans don't always go with the biggest names: Kubrick, Coppola, and Tarantino all failed to take home a prize!
The only prize not snagged by Halloween was the Bleeding Man Award won by Jack Nicholson for his role in The Shining.Whether Nicholson's work in other horror films such as The Little Shop of Horrors, The Terror, The Raven, and Wolf is something only you can say.
Click here to check out the final tally for all five award categories.
Read More