Uncategorized
Who Rules the Universe When the E.T.s of Alien and Mars Attacks! Go Head-to-Head?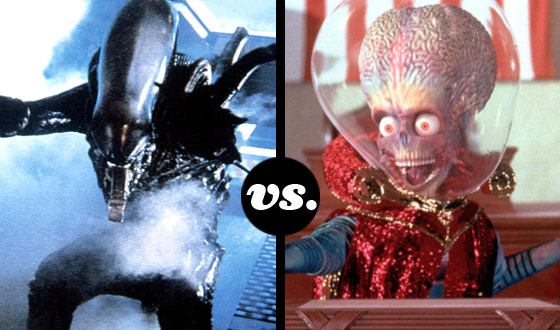 Extraterrestrials in the movies sure have lethal powers. The slimy, tentacled invaders of Independence Day like nothing better than to blow up historic monuments like the White House and the Empire State Building, while the cute-looking Martians from Mars Attacks! are never as happy as when they're slaughtering the masses with retro ray guns. With all due respect to those otherworldly warriors, however, neither is quite as disturbing as the creepy creatures of Alien who not only kill earthlings but use our human bodies as incubators for their offspring. On Fri., Oct. 8. check out the horrifying hatchlings when AMC airs a marathon of Alien movies starting with Aliens at 8PM | 7C. Once you've refreshed your memory on Ripley's recurring nemesis, weigh in on the interplanetary battle between sixteen aliens and decide who comes out on top. Does E.T. have a chance against these deadly invaders?

Watch Aliens on Fri., Oct. 8, at 8PM | 7C, followed by Alien 3, 11PM | 10C.
Read More