Who Should Direct the Superman Reboot? Let's Check Out the Contenders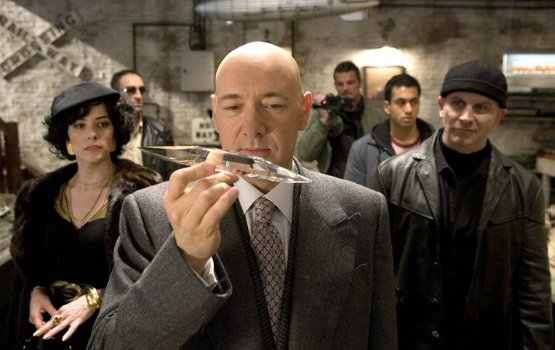 Deadline Hollywood recently reported that the hunt is on for a director for producer Christopher Nolan's Superman reboot. According to reports, the list has been narrowed down to a select group of up-and-coming indie vanguards and established blockbuster mavens, with a major announcement coming in the next few weeks.
With Nolan in the producer's chair, hopes are high that the reboot can bring the Man of Steel back to big-screen glory after the divisive Superman Returns. Now that we know the contenders, let's take a look at some of the pros and cons of the six directors looking to follow in the super-footsteps of Richard Donner and Bryan Singer. Choose wisely, Christopher Nolan. (And choose Jon Hamm for Superman.)
Zack Snyder
The Watchmen director is the most controversial choice of the bunch. Fans know that Snyder can handle action (see the trailer for his upcoming babes-and-dragons extravaganza, Sucker Punch) but are concerned that his hyperbolic style might be too much for the red-and-blue Boy Scout. (It's safe to assume that there would be plenty of slow-motion punching.) After Watchmen and 300, does Snyder have anything new to offer the comic-book genre? Warner Brothers would be wise to bring in someone with a fresher take — and a leaner editing style.
Matt Reeves
Reeves is a hot commodity right now, thanks to Let Me In, his upcoming remake of the Swedish vampire flick Let the Right One In. So far, Reeves has proven an able hand at genre work and large-scale action sequences. (Expect plenty of buildings to fall in the upcoming Cloverfield sequel.) Ironically, Reeves's producing partner, J.J. Abrams, penned a script for a Superman flick way back in 2002. If Nolan's Superman involves an alien attack of any sort, Reeves is definitely the man you want in the director's chair.


Guillermo del Toro
Now that The Hobbit is languishing in the pits of Mordor, its director's name has been bandied about for Superman. A fan favorite for Blade II and the Hellboy movies, del Toro's eye for stunning visuals could bring a unique look to Metropolis. (Plus it would be interesting to see him tackle something that doesn't involve monsters.) Unfortunately, the visionary director recently confirmed that he's too busy for the Man of Steel. For now, a creepy del Toro version of doomsday is just a pipe dream.


Tony Scott
The elder statesman of the group, Scott has become one of Hollywood's top action directors thanks to his work on everything from Top Gun to any movie where Denzel Washington runs around barking orders while brandishing a handgun. Though Scott is a capable director (True Romance still holds up), he also has a rather spotty track record. (The Taking of Pelham 1 2 3 remake is the definition of forgettable summer action fare.) The Superman reboot needs a director with a light touch and visual flair. While Scott has the flair part down, his leads haven't cracked a smile since sometime around 1987.
Jonathan Liebesman
Primarily a horror guy, Liebesman (The Texas Chainsaw Massacre: The Beginning) is branching out into large-scale sci-fi with next year's Battle: Los Angeles as well as a Clash of the Titans sequel. But future work aside, there's nothing in Liebesman's filmography that would suggest a knack for character-driven super-heroics. With his next two outings looking like blockbusters, Warner Brothers may want to attach Liebesman to the franchise while he's still hot. Let's just hope he doesn't turn Jimmy Olsen into a creepy serial killer.


Duncan Jones
A relative unknown before making a splash with the moody indie gem Moon, Jones is set to enter the big leagues with the Jake Gyllenhaal sci-fi thriller Source Code. Though he's the greenest of the contenders, the eerie, Kubrick-ian Moon proved that Jones is a director to watch. Handing him the reins of a major franchise would be a risk, but then nobody expected that the guy behind Memento would end up reinventing Batman for the modern age. Plus maybe Jones's pop David Bowie will turn up as Brainiac.
Read More