TIFF 2010 – AMC News Returns to the Toronto International Film Festival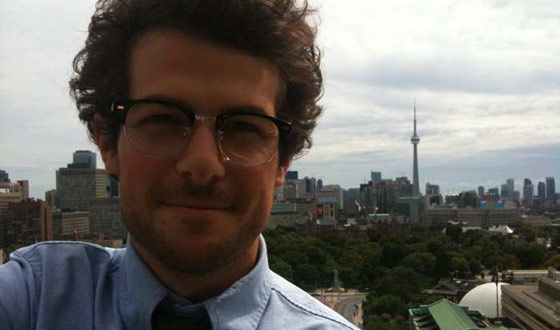 In just a few days, AMC News will be heading off to the Toronto International Film Festival (TIFF), where we'll be keeping our eyes peeled for the films, filmmakers, and actors who are sure to dominate Hollywood's awards season. AMC News will have the festival covered on multiple fronts, with a half-hour AMC News special, Toronto Film Festival: The Ones to Watch; short updates on AMCtv.com and AMC on air; and frequent Twitter updates from myself and AMC News producer Mark J. Marraccini.
TIFF is a special place for me: it's where we launched AMC News two years ago, and where I filed my first AMC News update. I'm excited to return to Toronto again. It's a great city, with welcoming people and beautiful weather. It's no wonder this festival has become the place where so many filmmakers, actors, and executives come to get a project off the ground or to promote a film they expect to earn top honors at the Golden Globes and Academy Awards.
Some of the films we'll be seeing at TIFF 2010 are ones that are familiar to us at AMC News. Bill Gates and Davis Guggenheim will be in Toronto with Waiting for 'Superman,' the documentary about education in the United States that premiered at Sundance and is coming out in theaters September 24. Guggenheim stopped by our AMC News studio at Sundance in January for an exclusive interview. Blue Valentine, Derek Cianfrance's love story starring Ryan Gosling and Michelle Williams, is also a TIFF film that was first seen at Sundance this year. Williams and Gosling also stopped by our AMC News Sundance studio.
This past Tuesday afternoon, our team saw a screening of Conviction, the true story of wrongly convicted Kenneth Waters, starring Sam Rockwell as Waters and Hilary Swank as his devoted sister. Tuesday evening our Mark J. Marraccini and Corey Moss saw The Debt, a thriller staring Helen Mirren and Sam Worthington about three Israeli Mossad agents. Thursday afternoon, I saw a screening of Stone, with Robert De Niro, Edward Norton, Milla Jovovich, and Frances Conroy. You can see my encounters with stars like these on the AMC News special Toronto Film Festival: The Ones to Watch, airing Friday, September 24, at 10:30 p.m., and on upcoming videos on AMCtv.com.
For a quiz, poll, and photo gallery of movies premiering at TIFF 2010, check out AMC's official site.
For a complete list of TIFF 2010 films, check out TIFF.net.
Read More