Top Ten Movies That Made It Thanks to Social Networking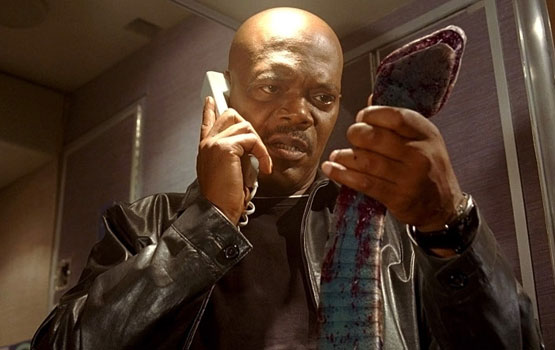 Posters and trailers are so twentieth century. Nowadays movie marketing is all about online word of mouth. Even slam-dunk blockbusters benefit from viral campaigns and social-media inventions like Facebook and Twitter. In anticipation of David Fincher's Social Network, here's a list of the top ten movies whose social-media campaigns gave them major box-office boosts.
10. Avatar

There was a lot of built-in buzz leading up to Avatar, and what better way to capitalize on this buzz than to disseminate trailers and other goodies to eager Facebook and Twitter users? Sure, the groundbreaking visual effects drummed up plenty of audience love on their own, but Cameron's behemoth owes some of its $232 million opening-weekend success to a smart social-networking campaign.
9. The Passion of the Christ
Studios didn't want to touch Mel Gibson's violent portrayal of Christ's last days, so Gibson financed the movie himself and relied on word-of-mouth marketing in the most old-fashioned sense: he got church leaders to exhort their congregations to see the movie. It's primitive social networking but social networking nonetheless. And with a $370.2 million domestic gross, it worked smashingly.
8. The Dark Knight
Christopher Nolan's sequel to Batman Begins had one of the most elaborate marketing campaigns of the decade. Warner Brothers launched a succession of Web sites that engaged users in gimmicks like scavenger hunts and photo submissions. The ploys were a hit, enthusiastic fans gabbed about the movie on their respective social networks, and, $533.3 million later, it seems to have paid off.
7. The Last Exorcism
The unexpected success of this sleeper horror pic stemmed in part from a clever marketing campaign that tapped into the uncharted territory of Chatroulette. Marketing whizzes circulated a video on the site of a coquette who morphs into a freaky devil creature, then compiled a montage of the best panic-stricken reactions. It went viral and helped catapult the movie onto radars nationwide.
6. The Expendables
The Expendables surprised pessimistic box-office prognosticators when it earned $34.8 million its first weekend, and social-media buzz deserves the credit. At one point The Expendables was a top trending topic on Twitter. Then there was Sylvester Stallone's YouTube interview, in which he turned the YouTube page into a war zone and ordered, "Don't forget to share." What Sly wants, Sly gets.
5. Snakes on a Plane
Snakes on a Plane would probably have languished in relative obscurity if not for the power of social media. The film's Web site solicited musicians to submit music for the film, and fans created an entire canon of parody trailers and films that circulated on YouTube. People could also send customized Samuel L. Jackson voice messages to their friends. Sure, the movie underperformed, but the hype will forever be remembered.
4. The Blair Witch Project
This low-budget horror hoax is one of Hollywood's seminal examples of effective social-media campaigning. Facebook and Twitter were still years away — not even YouTube was around yet — but Blair Witch relied on retro social-media tactics like fan sites, message boards, and newsgroups, many of which sprouted long before the movie opened. Some sites urged fans to rank Blair Witch on IMDb and Ain'tItCool.com. The rest is history.
3. Watchmen
Armed with elaborate Facebook and Twitter profiles, a YouTube channel, and a Flickr page, Zack Snyder's comic-book adaptation disseminated an impressive wealth of promo content. The strategy directed a lot of eyeballs to items like a fake news clip of Dr. Manhattan's history and a Web site that allowed people to copy their own photos onto Watchmen's characters. Some called it overload, but others called it brilliant.
2. Cloverfield
It takes guts for a marketing team to withhold a movie's name until a month before the opening date. The Cloverfield campaign, however, was all about mystery. The secrecy spurred audiences to vent their curiosity on social networks and in online forums. At one point, a five-minute clip was released in a widget that people could embed on their blogs and social-networking profiles. By the time Cloverfield opened, the anticipation was almost as dizzying as the movie.
1. Paranormal Activity
Shot for a mere $15,000, Paranormal Activity is the ultimate case study in successful social-networking campaigns. Paramount studio created a "Demand it!" button on the movie's Web site, allowing visitors to request midnight screenings in their towns. Thanks to online word of mouth, the demands hit one million within a week. With nearly $107.9 million in domestic box-office grosses, that was a mighty profitable campaign.
Read More