Bronson Out for Revenge or Bronson Out for Revenge? Which Death Wish Is Greatest?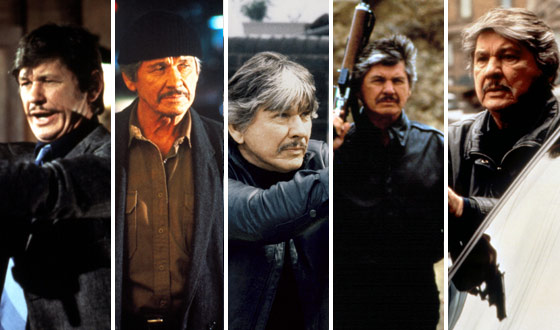 Who doesn't love Death Wish? The seventies standard represents the absolute pinnacle of revenge-fueled forays into extreme violence. Charles Bronson, tough guy of tough guys, stars as Paul Kersey, a mild-mannered bleeding-heart-liberal architect who, after the viscous murder of his wife goes unpunished, hits New York City's criminal underworld with a vengeance, taking out any criminal he can find. It's a plot straight out of Ronald Reagan's dreams, but that doesn't make it any less awesome. Bronson is great, and Bronson on a killing spree is unfathomably cool. Then something even better happened: four sequels were released. That's right: four more chances to watch Bronson get revenge, again and again and again. Five movies, five take-no-prisoners campaigns for justice by Bronson. What could be better? So which of the movies is your favorite?

Watch a different Death Wish movie each night this week during AMC's Can't Get Enough Death Wish Week. Tonight, Wed., Sep. 15, at 8PM | 7C, catch Death Wish 3.
Read More