New on DVD – September 28, 2010 – Iron Man 2 and Get Him to the Greek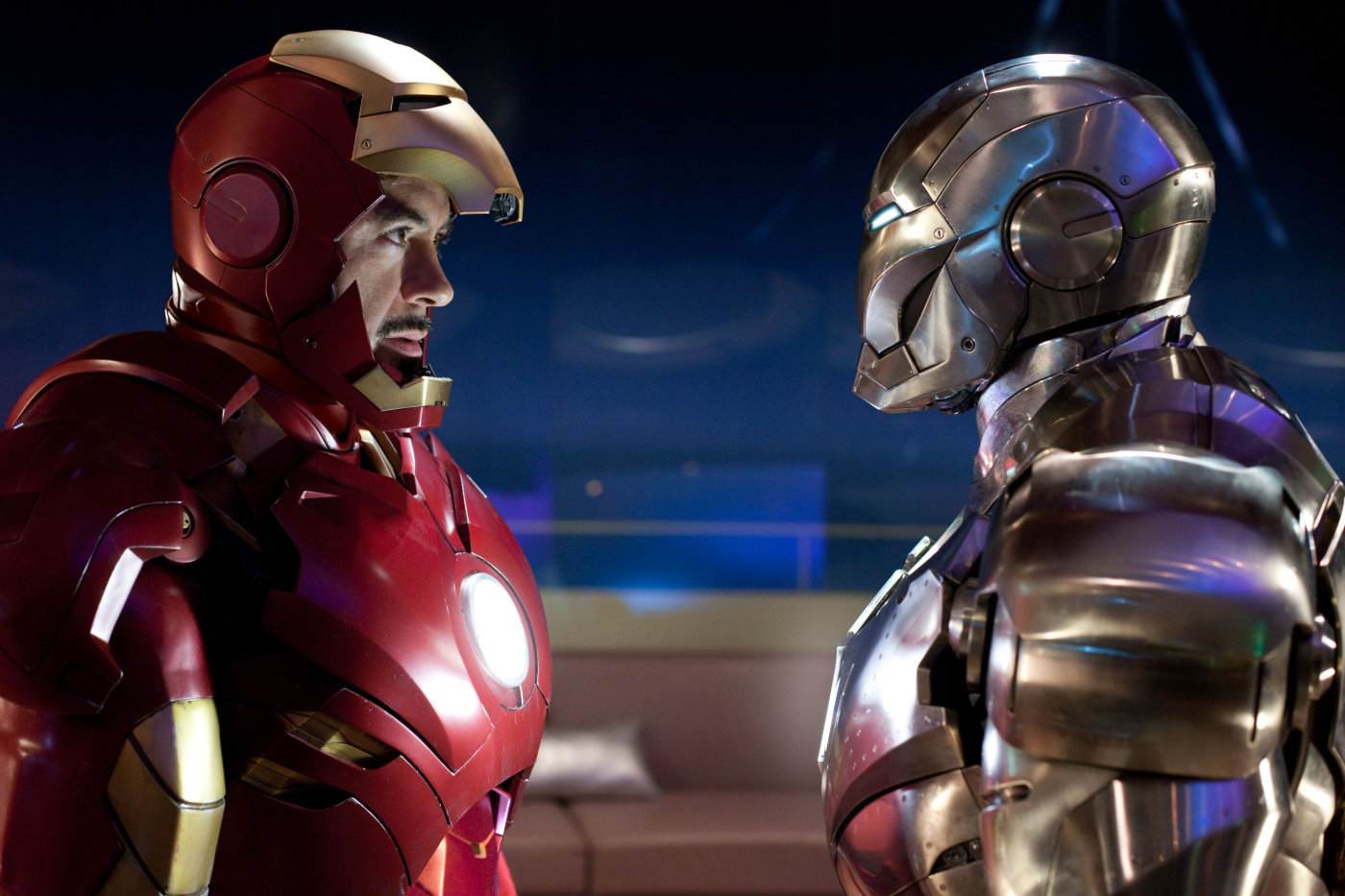 From Robert Downey Jr.'s victorious return in the clanking monster of a summer blockbuster that was Iron Man 2 to Russell Brand's rock-god stylings in the comedy Get Him to the Greek, here's a gander at what's coming out this week on DVD and Blu-ray.
Iron Man 2

The all-but-inevitable sequel to Jon Favreau's breakout superhero film starring Robert Downey Jr. as Tony Stark, the weapons mogul turned all-American hero in the indestructible suit, shows Stark in a kind of mid-hero crisis. He's got some business rivals with fewer morals than he, a vengeful Mickey Rourke on his tail, and a frayed friendship with his best buddy (Don Cheadle) to contend with — and many explosions ensue. The secret to Favreau and Downey's success, our critic contends, is that they understood that Iron Man "is far more interesting outside of his metallic suit than he is in it."
Get Him to the Greek

Once upon a time there was a comedy called Forgetting Sarah Marshall, in which a cute story about a guy having a hard time getting over his ex-girlfriend got hijacked by the British glam-comic blitzkrieg that is Russell Brand. This semi-sequel to that film stars Brand as faded rock god Aldous Snow, who is being dragged to a comeback concert at the Greek Theatre by hapless gopher Aaron Green (Jonah Hill). Although the film comes up with a good number of entertaining obstacles for them along the way, our writer thought that the "premise can't stretch enough to cover an entire film."
The Killer Inside Me

Booed at its Sundance screening and lambasted for its apparent misogyny, Michael Winterbottom's adaptation of the Jim Thompson novel is a brutal story of murder, greed, jealousy, and sadism in a small Texas town. Casey Affleck plays against type as the dark-hearted sheriff, while Kate Hudson and Jessica Alba are the unlucky women in his life. Because Winterbottom "so directly translates the brutality of Thompson's original novel that the film becomes an endurance test," our writer thought, the director has "delivered the ultimate journey into the heart of darkness, and few viewers will make it through unscathed."
Videocracy

Imagine if the American president also ran Fox News and just about every other tabloid-media outlet worth mentioning. That disturbing premise seems to be the everyday reality for those living in Italy under the reign of media-mogul prime minister Silvio Berlusconi, according to this disturbing documentary about the country's devolution into thrill-seeking political apathy. Although the film "exerts a primal fascination," we thought, it ultimately "fails to fully immerse the viewer in his country's hunger for the pleasures of fame."
Frozen

In this (literal) chiller, a trio of friends get stuck on a ski lift high in the New England mountains. The power is turned off, and they are forgotten about — for five days. What happens next turns into a nail-biter of a clever low-budget film, which our critic called "tight, terrifying filmmaking marked with confidence and smarts."
The Thin Red Line

Terence Malick broke two decades of silence in 1998 to produce this epic treatment of James Jones's classic novel of combat in the Pacific during World War II. Sean Penn and Nick Nolte headed up a cast of thousands (Adrien Brody, John Cusack, Woody Harrelson, George Clooney, and so on) in a three-hour-long story that our critic found "thick and dense" and that "meanders about like a lazy river." Now available in a special edition from Criterion (DVD and Blu-ray) that includes outtakes and cast interviews.
Read More