Make Your Day With All the Dirty Harry You Can Handle!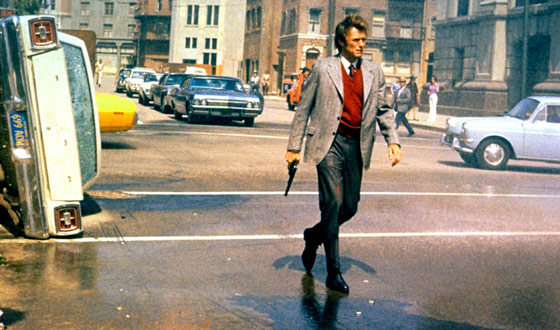 Five movies, four decades, and a lot of jaw-dropping tough-guy moments later, Harry Callahan, better known as Dirty Harry, is the still the king of all movie cops. You'd know his gruff exterior and trademark wit anywhere, but are you a true expert on the franchise? Now you can prove it with a trivia quiz testing your knowledge of each movie in the series, as well as a slew of other content to keep you company whenever you miss Dirty Harry.
• A Dirty Harry Ultimate Fan Quiz
• A Magnum Force Ultimate Fan Quiz
• An Enforcer Ultimate Fan Quiz
• A Sudden Impact Ultimate Fan Quiz
• A Dead Pool Ultimate Fan Quiz
• A photo gallery on the love affair between Dirty Harry and his .44 Magnum
• A video exploring what Dirty Harry would be like as a video game
Check out AMC's Dirty Harry Action Pack, a pair of double features starting tonight, Tue., Sep. 28, at 8PM | 7C, with Dirty Harry and Magnum Force and finishing Wed., Sep. 29, at 8PM | 7C, with The Enforcer and Sudden Impact.
Read More