Top Ten Ugliest Movie Divorces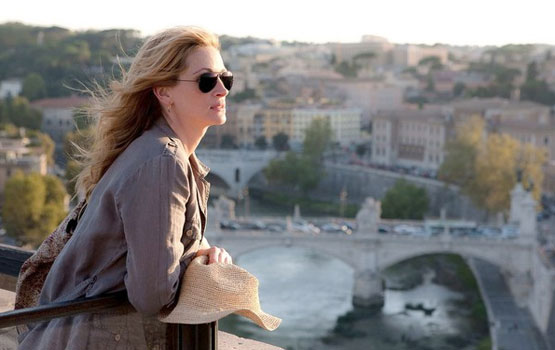 For all the
hullabaloo over Eat, Pray, Love, you'd think it was the first divorce
movie ever captured on film. Hollywood churns out movies about
divorced couples all the time, but only some of them shine a light on
divorces in progress. Divorce can be an ugly event to witness, wrought
with vitriol and emotions that turn perfectly levelheaded adults into
conniving and, in some cases, murderous lunatics. With Eat, Pray,
Love coming out on Friday, here's a list of the ten ugliest movie
divorces.

10. Eddie (Ben Stiller) and Lila (Malin Akerman), The
Heartbreak Kid
Divorce seems inevitable for Eddie and Lila: after a very short courting period, their incompatibility
becomes apparent the second they embark on their honeymoon, during
which Eddie promptly falls for another woman. In a fit of rage, she
burns all of his belongings, including his passport and
wallet.

9. Ruth Patchett (Roseanne Barr) and Bob (Ed Begley Jr.), She-Devil
When Ruth finds out about her husband's cheating, she makes a list of his four biggest assets and goes about destroying them. This includes burning the house down (along
with her wedding ring), exposing him for embezzling, and becoming
allies with the mistress's estranged mother.

8. Ted (Jeff Bridges) and Marion Cole (Kim Basinger), The
Door in the Floor
Adapted from a John Irving novel, this pic
is a somber portrait of a couple whose marriage unravels after an
accident kills their two sons. You know a relationship is
shot when the wife starts sleeping with her husband's teenage assistant — and he doesn't even care. The indifference is downright chilling.

7. Marylin (Catherine Zeta-Jones) and Rex Rexroth (Edward Herrmann), Intolerable Cruelty
Intolerable Cruelty exposes the unpleasantness of divorce in
typical Coen-brothers fashion, starting with a nasty breakup: a
cuckolding wife stabs her husband in the rear, then divorces him and
gets everything. The gold digger then vows
vengeance against the attorney (George Clooney) who deprives her of a
cushy settlement. Let the conniving begin.


6. Anna (Julia Roberts) and Larry (Clive Owen), Closer
Closer sets out to prove that marriage is anything but proof of
unwavering love. Despite the fact that she's having an affair, Anna marries Larry, and it's not long before she's back in her lover's arms and shoving divorce papers in Larry's
face. Larry gets her back in the end, but you can't help but feel sorry
for the poor sap for enduring his wife's wishy-washy ways.

5. Larry (Michael Stuhlbarg) and Judith Gopnik (Sari Lennick), A
Serious Man
Larry's job is endangered, his brother's
slumming on his couch, and now his wife is asking for an annulment —
so she can marry their friend Sy Ableman. She
kicks Larry out of the house and cleans out his bank account. When
Sy dies in a car crash and Larry gets his wife back, you can't help but
wonder if he's better off without her.

4. Gary Grobowski (Vince Vaughn) and Brooke Meyers (Jennifer Aniston), The
Break-Up
When it comes to capturing the utter turmoil of a relationship crumbling in
close quarters, this Vaughn-Aniston vehicle is
surprisingly potent. Gary and Brooke aren't actually married, but their
breakup battle is every bit as ugly as a legal divorce, as they feud
over everything from household chores to dibs on their Chicago
apartment.

3. Bernard (Jeff Bridges) and Joan Berkman (Laura Linney), The
Squid and the Whale
The divorce at the center of Noah Baumbach's drama is difficult
enough, but the real brutal part is the collateral damage inflicted on
the two sons. Held
captive to their dad's rants against their mother, the kids
inevitably act out: the elder son (Jesse Eisenberg) plagiarizes Pink
Floyd, and the younger son goes on a drinking bender when he's left
home alone.

2. Joanna (Meryl Streep) and Ted Kramer (Dustin Hoffman), Kramer
vs. Kramer
Hoffman and Streep won Oscars for their roles as divorced
parents fighting for custody of their 7-year-old son. The Kramers are
decent human beings, but in their desperation they start hitting below
the belt: his lawyer accuses her of failing as a wife, and her lawyer
accuses him of endangering their son. And so on.

1. Barbara (Kathleen Turner) and Oliver Rose (Michael Douglas), The
War of the Roses
When Barbara demands a divorce from Oliver and insists on taking their
lavish mansion, their house becomes a
literal war zone. He
runs over her cat. She traps him in the sauna. He ruins her client
dinner. She trashes his car. Before you know it, they're hurling
precious china at each other and swinging from the chandelier.

Read More